The Indian Premier League has wowed cricket fans with a series of high-octane T20 encounters. Over the years, there have been several outstanding individual performances in the continuing iteration of the cash-rich competition. The top five scorers in the IPL competition are listed below.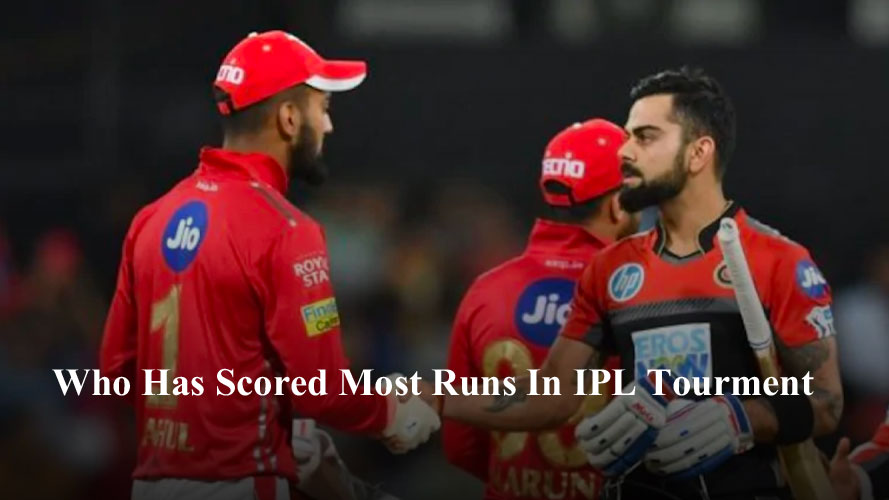 Virat Kohli
Since the league's inception, the former RCB skipper has competed in the Indian T20 competition. The IPL statistics for Virat Kohli are mind-boggling. The tournament's most prolific run-scorer has emerged as the outstanding hitter. So far, the right-hander has made 195 appearances in the IPL, accumulating 5949 runs. Kohli is only 51 runs away from being the first cricketer in the franchise-based tournament to reach 6000 runs. In the IPL, the star batsman has 5 hundred and 39 half-centuries to his credit.
Suresh Raina
In the Indian Premier League, the IPL veteran has been one of the top performers. While representing the Chennai Super Kings and Gujarat Lions, the explosive batter has thrived in the shortest format and has played a lot of brilliant innings in the competition over the years. Raina has a total of 5448 runs in 197 games.
Shikhar Dhawan
Shikhar Dhawan has won admirers over with his unwavering consistency. In the IPL, the 35-year-old has scored 5428 runs. In the franchise-based T20 tournament, the left-hander has 43 half-centuries and two centuries. Dhawan has also been in outstanding form in this year's edition of the league.
David Warner
Australia's explosive opening batsman has also had a strong showing in the Indian T20 tournament. So far in the campaign, the former SRH captain has played 146 games and scored 5384 runs. In addition, the star batter has the most half-centuries in the competition. In IPL cricket, Warner has 49 fifties and four centuries.
Rohit Sharma
Rohit Sharma, the captain of the Mumbai Indians, is ranked sixth among the best run-scorers in the IPL. In the cash-rich league, the right-hander has a total of 5384 runs. In addition, the player has 39 half-centuries and a century in the competition. Sharma has guided his Mumbai club to five IPL championships, making him the most successful captain in the competition.