Instagram is the most widely used social networking site for meeting new people, conducting business, and sharing and creating content. More than a billion individuals use Instagram to share their most recent photographs, stories, and other sorts of content with their target audience. Now for the big question: how can you sign up for Instagram without giving out your phone number?
To create an Instagram account without a phone number, follow this step-by-step guide.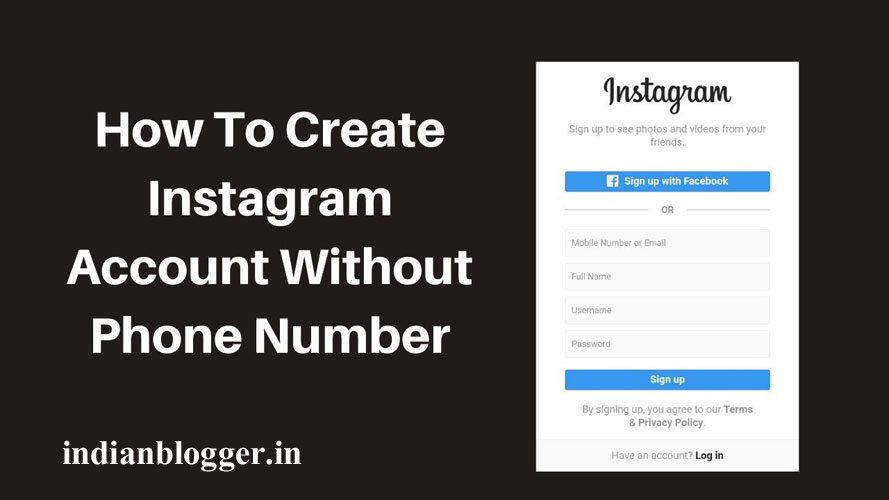 The First Approach
Step 1: Go to Instagram's main interface.
So, we're ready to make an Instagram account.
Open the app after installing it.
This will take you to the main interface of the Instagram app, as shown below.
Step 2: "Sign Up with Email Address is the option to choose.
You'll be led to a signup page if you choose this option.
For making the account on Instagram, you need to give either your phone number or email address
Step 3: Select "Email address" from the drop-down menu and type in your email address.
Instead of adding a phone number, select the email address option.
You can use this method to establish an Instagram account without using your phone number.
Enter your email address here and then click the next button.
WRAPPING IT ALL UP
If you want to make an Instagram account without a phone number, simply follow the instructions outlined above. Instagram will ask for either a phone number or an email address, so choose the latter and proceed with the rest of the account creation procedure. That is all there is to it. It's that simple!