As the world continues evolving and becoming increasingly interconnected, many parents seek ways to provide their children with a global education. And one way to achieve this goal is by enrolling them in an international school. There are several perks to finding the best one among the international schools in Bangalore and sending your child there. Also, while there are many advantages to enrolling your child in such a dynamic school, it is essential to note that these schools may have different admission requirements, tuition fees, and cultural expectations than traditional schools. Therefore, parents should carefully research and consider the options available to them before making a decision. So, this article will explore five such advantages: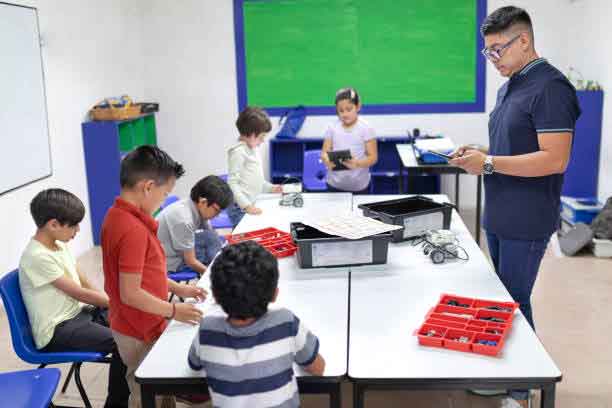 1. Exposure to Diverse Cultures And Languages
International schools often have students from different parts of the world, creating a melting pot of cultures and languages. This diverse environment helps children develop a global perspective and exposes them to different ways of thinking and living. By interacting with students from other countries, they also learn to appreciate and respect different cultures, customs, and beliefs.
The admission process for international schools in Bangalore is also not that complicated. And in addition, many of these schools offer language programs that enable students to become proficient in different languages.
2. High-Quality Education
Many of these schools follow an international curriculum like IB or CIE, which are recognised and respected worldwide. These curriculums foster creativity, problem-solving, and critical thinking, which are inevitable skills for success.
Furthermore, teachers in these schools are often highly qualified and experienced, and they deeply understand the challenges and opportunities of educating a diverse student body.
3. Access to World-Class Facilities and Resources
The best international schools in Bangalore often have access to world-class facilities and resources unavailable in other schools. These may include state-of-the-art science labs, computer labs, libraries, sports facilities, and performing arts centres. These facilities allow students to find and explore their passion and interests. And this helps them develop their talents in a supportive and enriching environment.
Furthermore, they often have partnerships and collaborations with other schools and organisations worldwide, which can provide students with unique learning experiences and opportunities for international travel and exchange programs.
4. Preparation for Higher Education Abroad
International schools offer a curriculum recognised and respected by universities worldwide. They often have a track record of sending students to top universities in the United States, Europe, and Asia.
In addition, they also offer college counselling services that help students navigate the complex process of applying to universities abroad. These services may include assistance with standardised tests such as the SAT and ACT, help with writing college essays and personal statements, and guidance on selecting universities and majors.
5. Opportunities for Personal Growth And Development
These schools provide students with opportunities for personal growth and development beyond academic achievement. These schools often strongly focus on character education, which helps students develop essential life skills such as leadership, teamwork, and empathy.
Furthermore, they often have a robust extracurricular program that includes sports, music, drama, community service, and other activities that help students explore their interests and develop their talents. These activities allow students to develop social skills, build relationships, and form lasting friendships.
Read More: NRI Taxation: Key Considerations for Filing ITR in India
From exposure to diverse cultures and languages to world-class facilities and resources, international schools in Bangalore offer many advantages for students seeking a global education. Moreover, these schools prepare students for success in a rapidly changing world by providing high-quality education, opportunities for personal growth and development, and preparation for higher education abroad.