The capital of two states Haryana and Punjab, Chandigarh is one of the most beautiful, elegant, and a city rich in culture. The city is full of Punjabis who walk on the streets with their heart on their hands. The city was designed by a French architect and that's the reason it is a well-organized city. There are many tourist places to visit in this city- from Rock Garden, Rose Garden, Pinjore Garden, to Elante Mall, The city is modern, rich in culture, has a vibrant nightlife, and has many places of interest.
So, if you are planning to visit Chandigarh, here are some of the best places to visit in this capital city of two states: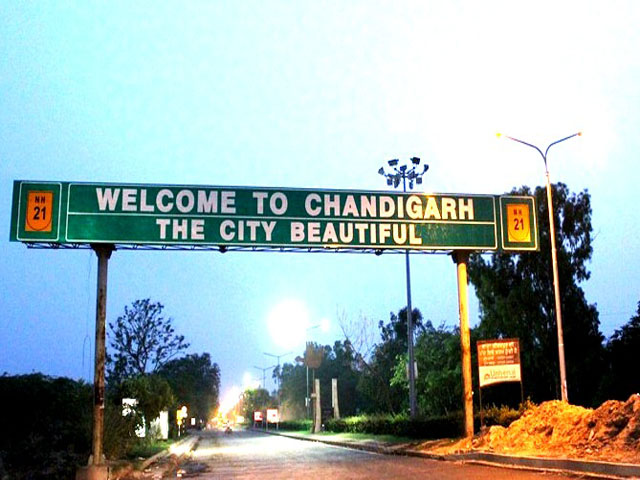 Rock Garden
Rock Garden is one of the best places to visit in Chandigarh. It is a beautiful creation of Nek Chand as all the creations are built from natural resources especially leftovers. This sculpture garden has many beautiful and creative icons that are built from recycled industrial and domestic waste, including ceramic objects, bangles, bottles, and electrical waste. There is also a waterfall in the garden which is the perfect location for taking some beautiful pictures. Reach the end of the garden and you will find restaurants, swings, funny mirrors, and an aquarium. Head to this place and you will have an unforgettable fun time for sure.
Sukhna Lake
Sukhna Lake is another beautiful and soothing place to visit in Chandigarh. It lies in the foothill of the Shivalik mountains and is a perfect place to stroll in the early morning or late evenings. The music is played on the lakeside which makes the environment more soothing, calm, and beautiful. The place is known for sightseeing as the environment is pretty amazing around the lake. You can also go boating and rejuvenate your inner self in the calmness of the water. Take some amazing photos here and see the sun going down the horizon.
Elante Mall
If you are looking to go shopping in Chandigarh, there is no better place than Elante Mall. This shopping mall has all the latest products from nearly every brand in the world. Also, Elante is the second-largest shopping mall in Northern India and the seventh-largest in India. Not only you will love to shop till you drop but you can also get some amazing dining options here. You can also go and watch a movie at this mall- worth having an experience. Although the location of this mall is not so exotic, the mall is worth visiting and will leave you mesmerized with its space and luxurious environment.
Rose Garden
Rose Garden is the biggest garden in Asia. Named after  India's former president, Zakir Hussain, this garden is spread over 30 acres and carries 50,000 rose bushes of 1600 different species. This garden is an enchanting place- thanks to the plants and trees in the vicinity. Every year a Rose Festival is held at this garden which is worth visiting and you can see different species of roses. It is the best place for a one-day picnic and sightseeing.
Government Museum and Art Gallery
The Government museum and art gallery of Chandigarh is one of the most famous places to visit.  This place has a large repository of art and historical artifact in the city. This multi-themed museum is visited by many tourists from all over the world. If you are looking for some historical pieces and paintings, you might get a bit disappointed. Otherwise, you can get a fairly nice time at this place. Rest assured, you can take photographs inside the museum. So, you can take some photographs of art collections and other historical artifacts with you and show them to your family and loved ones.
Pinjore Gardens
Also known as Yadavindra Gardens, Pinjore Gardens is a beautiful place to visit. It is near Chandigarh only in the Panchkula district. The garden sets an example of Mughal Gardens' architectural style. This 17th-century garden was renovated by the Patiala Dynasty Jat Sikh Rulers. Special festivals are held at this garden every year such as the PinjoreBaisakhi festival, Pinjore Mango Mela, and Pinjore Heritage Festival. These Mughalai gardens make an elegant, soothing, and mesmerizing setting in the evening. With the fountains and proper dancing lights, the gardens are at their best giving the dreamland experience in the traditional style.
Mansa Devi Mandir
Mata Mansa Devi is a must-visit place if you are going to Chandigarh. Also located in the Panchkula district near Chandigarh, this Hindu temple is dedicated to the goddess Mansa Devi. Spread over 100 acres of land in the foothills of the Shivalik mountain range, this temple was built in the 19th century and attracts thousands of Hindu devotees every year. A special festival is held during the Navratri period and the visitors come in big numbers just to seek blessings from the goddess. Just near the Mansa Devi temple, you can visit the Patiala Shivalaya temple which was built by Karam Singh.