If you are planning some holidays trip, visiting Delhi will be a great choice. Delhi, the capital of India, has a rich history. This city is full of beautiful forts, mosques and historical monuments which can be a very amazing experience to visit. This city has a rich architectural heritage of the Mughal Empire as well as new architectural monuments built by the British government.
Top 25 places that you must visit in Delhi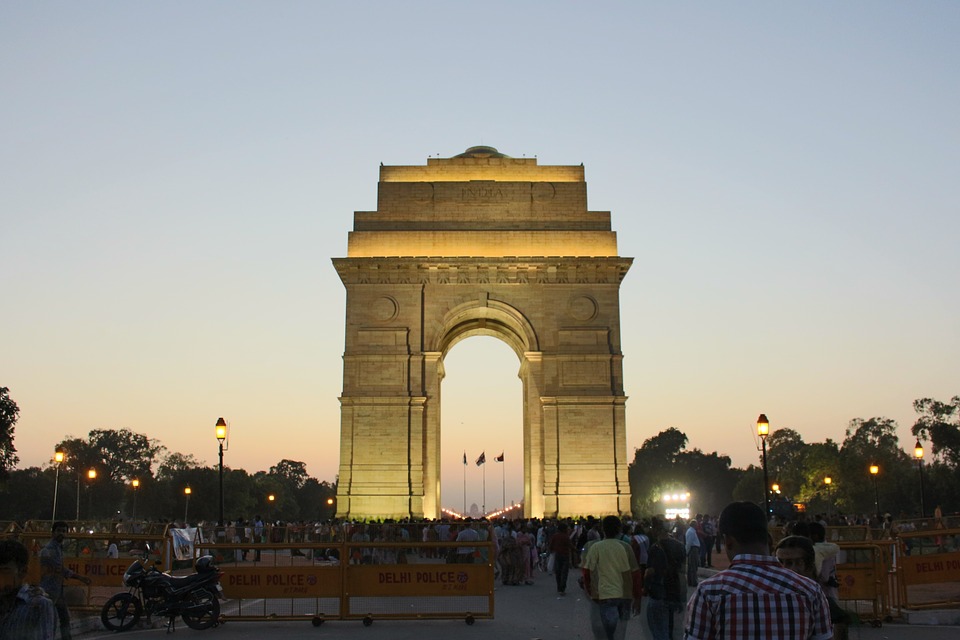 The contrast between rambling Old Delhi and new well planned Delhi is immense and you will definitely find it very interesting to explore both Old and New Delhi. There are a lot of places for you to visit. If you want to relax, you can go to anyone of the flourishing landscaped gardens or if you want to see some historical monuments, Delhi is the right place for it. In this article, we will be discussing the top 25 places that you must visit in Delhi. Let's begin.
Red Fort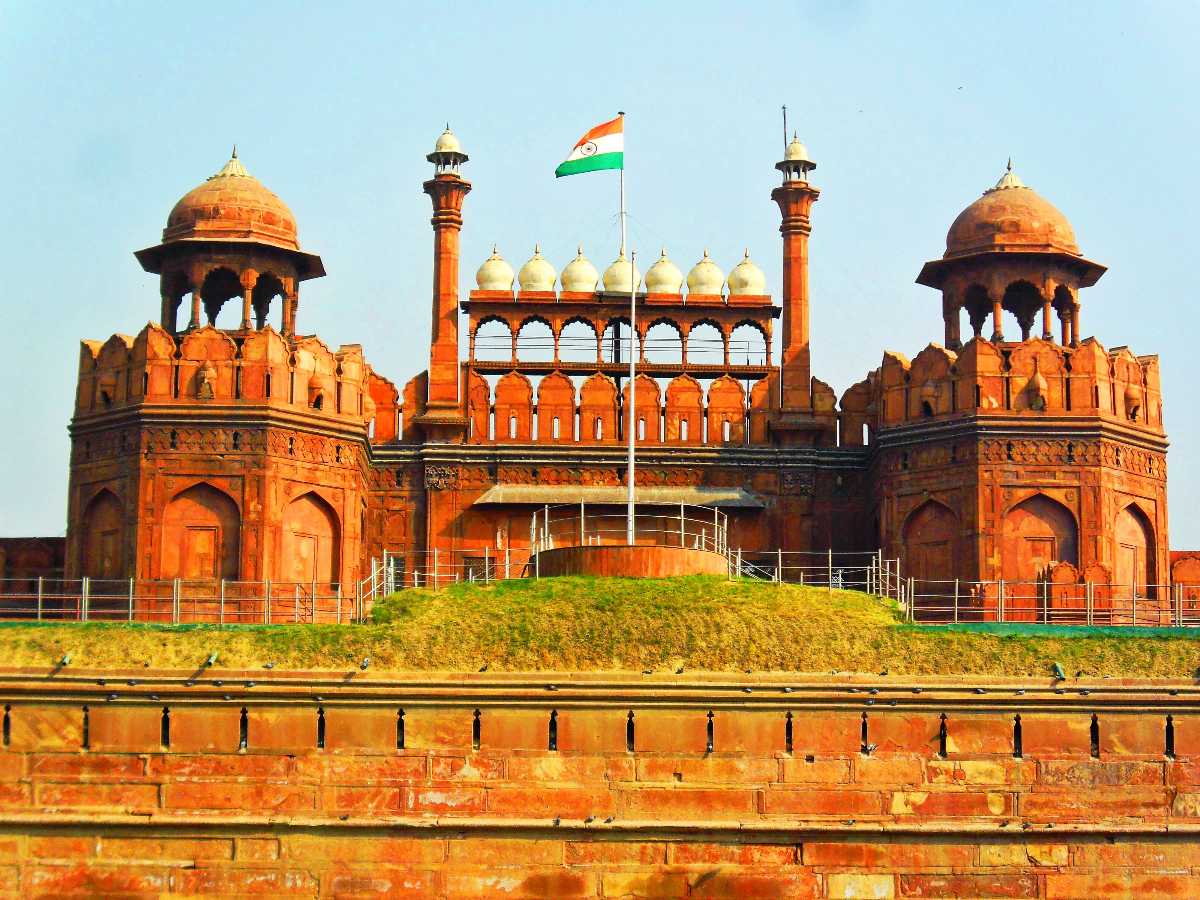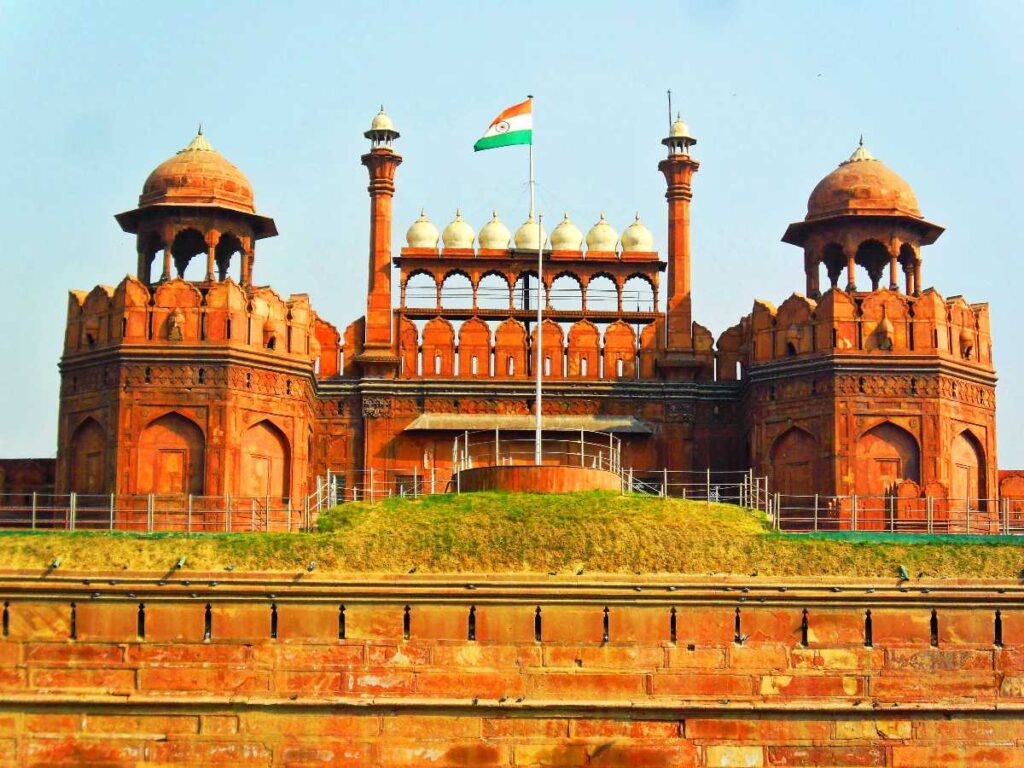 Red Fort is one of the most famous monuments of Delhi. It is situated in Old Delhi, opposite to Chandni Chowk. It reminds us of the powerful Mughal Empire who ruled in India and it is also a symbol of India's struggle for freedom. Red Fort was built by Shahjahan in 1638 when he decided to shift his capital there from Agra. It is one of the most attractive places in Delhi to visit. There is also a sound and light show which is held each evening to show the fort's history. So, it will be a nice plan to visit it with your family and get more knowledge about our Indian history.
Jama Masjid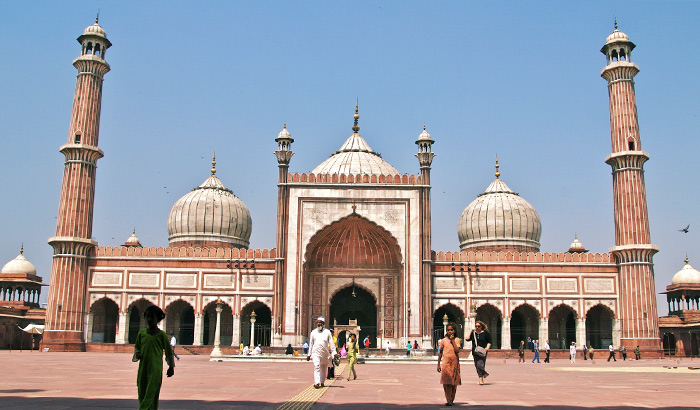 Jama Masjid is another marvelous monument of old Delhi city. It is one of the largest mosques of India with its capacity of about 25000 peoples. The monument took six years to be build and was completed in 1656.It is very near to the Red Fort. So, you can easily go there. Remember to dress up appropriately otherwise, you will not be allowed to enter the mosque. This means that your legs, shoulders, and head should be covered. The dress is available there.
Chandni Chowk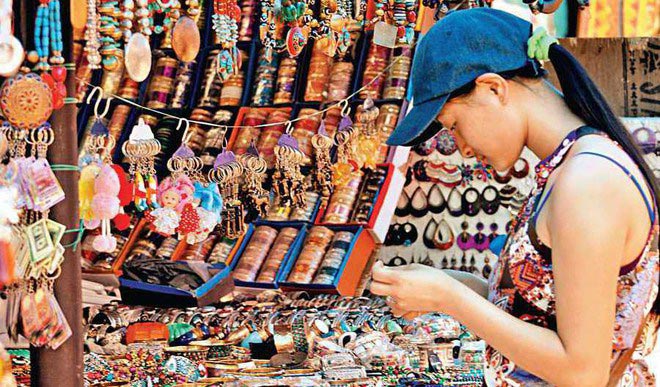 Chandni Chowk is one of the most famous markets of Delhi. It is very famous, especially, for its 'paratha'.So, never miss a chance to try out famous street foods of Chandni Chowk. It is located very close to Jama Masjid and Red Fort. So, when you go to visit the Red Fort and Jama Masjid, you can easily go there. It is one of the most congested places in Delhi. It is one of the oldest and busiest markets in India. You can easily get inexpensive jewelry, fabrics, and many other items that you will love to buy. So, visiting Chandni Chowk will be a great choice
4- Akshardham Temple
Akshardham temple is one of the most beautiful and massive temples of India. It was built by the
BAPS Swaminarayan Sanstha spiritual organization. It was opened in 2005. It is one of the finest examples of astonishing architectural work of the pink stone and white marbles. The temple showcases the rich culture of India. Sprawling gardens, sculptures, boat rides add to the beauty of the temple. So, you can go and explore this wonderful temple with your family and you will definitely love it. But, remember not to use the camera and cell phone as they are not allowed inside the temple.
5- Humayun's Tomb
Humayun's tomb was built in 1570. This tomb houses the body of the second Mughal empire, Humayun. This tomb looks very similar to the Taj Mahal because it was the inspiration for the Taj Mahal's creation. It was the first monument of its type and Mughals followed this custom and built many such monuments throughout India. It is a very nice place to visit. Its gardens are very pleasing and will definitely delight your soul.
6- Lodhi Gardens
Lodi Gardens are the best place to escape busy city life and enjoy nature and relax your soul. These gardens were built by the British around the tombs of 15th and 16th-century rulers, in 1936. This is very close to Humayun's Tomb. The Lodi Gardens are the best spot for joggers, yoga practitioners, meditators, and young couples. So, never forget to visit this place if you visit Delhi.
7- Qutub Minar
Qutub Minar is an excellent example of Indo – Islamic architecture. It is the tallest brick minaret in the world. This monument was completed in 1206. Qutub Minar is covered with intricate carvings and verses from the holy Quran. Many more historical monuments are located near Qutub Minar. So, if you visit it, you will get a chance to visit many other rich architectural heritage of India.
8- Gandhi Smriti and Raj Ghat
This was the place where Mahatma Gandhi, well known as the 'father of the nation' was murdered on January 30, 1948. He lived in this house for 144 days, before he was murdered. His room is kept exactly how he left it. There is also a prayer ground where Gandhiji held congregation every evening. It is open to the public. There are many sculptures, inscriptions, and paintings that depict the life of Mahatma Gandhi. You should surely visit this place.
9- India gate
India Gate was built in the memory of those Indian soldiers, who died in the first world war, fighting for the British. The names of all those soldiers are printed on the bricks of this monument. It looks awesome at night time under floodlights and the gardens that line it. There is also a children's park for kids to enjoy. It is one of the best-recommended places to enjoy summer's evening in Delhi. You must visit this historical monument if you visit Delhi.
10- Bahai (Lotus) Temple
The Bahai temple, popularly known as  'Lotus temple' because the shape of the temple is like a lotus flower, is a very peaceful place to visit. The best time to visit Lotus temple is at night because it looks wonderful when it is lit up. It is made out of concrete covered with white marbles. The temple belongs to the Bahai faith, which proclaims the unity of all people and religion. It is a nice place to visit and also there are no entry fees required. So, go and enjoy with your family.
11- Gurudwara Bala Sahib
Gurdwara Bala Sahib is one of the most important Gurudwaras of Delhi. A large number of visitors, both Sikhs and Hindus come to this Gurdwara every day. This gurudwara is linked with the eighth Guru of Sikhs, Sri Harkrishan Sahib Ji and Mata Sundari Ji and Mata Sahib Kaur Ji, two wives of Guru Gobind Singh. Guru Harkishan healed a large number of peoples who suffered from cholera and smallpox during his stay in Delhi and won many hearts. So, visiting this Gurdwara with your family will be a good experience.
12- Nizamuddin Dargah
The famous Dargah of Sufi saint Khwaja Nizamuddin Auliya, Nawazuddin Dargah, situated in the Nizamuddin West of Delhi, is a famous place for pilgrims and hundreds of people visited it every day. It is also famous for the devotional music session of Qawwalis, which is held every evening and a lot of people come to listen to this. So, whenever you go to Delhi, don't forget to visit this place.
13- Jantar Mantar
This observatory was built by Maharaja Jai Singh II, in 1724.It is situated in the city of New Delhi. There are 13 architectural astronomy instruments inside Jantar Mantar. It is a famous tourist place of Delhi. You must go there.
14- Dilli Haat
Delhi Haat is the famous open-air, food plaza and craft Bazaar of Delhi, which is run by Delhi Tourism and Transportation Development Corporation. It is spread over a huge area of 6 acres of land. Small roofed cottages and kiosks provide it a village atmosphere. There is a huge market dealing with rosewood and sandalwood carvings, embellished camel hide, beads, brassware, metal crafts, footwear, gems, and silk & woolen fabrics.
15- Agrasen ki Baoli
Also known as Agrasen ki Baodi. It is a historical 60-meter long and 15-meter wide stepwell which is assigned as a protected monument by the Archaeological Survey of India. It is believed to be built by the king Agrasen. It is situated on the Hailey Road, near Connaught Place in New Delhi. It is open from 9am-5:30 for public view. You can go there. It will be a great experience.
16- SAROJINI MARKET
There are many places in Delhi for inexpensive and quality shopping. Sarojini Nagar Market is one of the perfect spots for this. It is one of the famous markets of Delhi. It is very famous for cheap but, quality clothes, footwear, and accessories. It is a perfect place for shopping lovers and you must visit it.
17- NATIONAL GALLERY OF MODERN ART (NGMA)
If you are interested and love artworks and very enthusiastic about fantastic brush strokes, you must visit this place. You can also buy paintings, postcards, drawings and souvenirs from the Museum shop. This place also showcases some beautiful piece of architecture and you will definitely enjoy visiting this place.
18- TUGHLAQABAD FORT
Tughlaqabad Fort was built in the year 1321 by the founder of the Tughlaq Dynasty. It covers an area of 6.5 km and is a great place to know about Indian history and cultural heritage of India. It is a great picnic spot. So, go and enjoy with your family and friends.
19-  GARDEN OF FIVE SENSES
This garden is a gift for your eyes. There are 25 sculptures and murals and walkways, which are surrounded by flowers and fragrant shrubs and beautiful trees. It also has a food and shopping court, where you can enjoy some tasty foods of Delhi which will delight you. It's a very romantic place and a great spot for lovers in Delhi.
20 – HAUZ KHAS VILLAGE AND DEER PARK
If you go to Delhi and don't visit this place, you will really miss a lot of things. This place is perfect for you too freshen up and enjoy the nature. There is a beautiful lake located here, where you can see and feed some beautiful ducks and swans. Take a walk through the Deer Park and enjoy some awesome animal sightseeing. This is also a great place for fitness exercises.
The village has come reputated restaurants, clubs, bars, and shopping boutiques. So, it will be a great experience to visit Hauz Khas Village.
21 –  ISKCON TEMPLE
It is one of the most beautiful temples in Delhi. The temple has a very peaceful environment. Devotional songs are played every time in the temple and you will enjoy walking around the temple which is decorated with awesome portraits and splendid idols of Lord Krishna. If you go there, you must watch the 'Gita Saar', the Vedic sound and light show which is organized there. You will definitely love this place.
22 – PAHARGANJ
It is a great place for shopping lovers.  You can buy beautiful, quality leather bags and footwear at a cheap price. A leather satchel for just Rs 200! This place is well known for its cheap silver jewelry and thrift shops. Many foreigners visit this market too. If you don't have good bargaining skills, you must carry an experienced person with you, because it is very important.
23 –  RASHTRAPATI BHAWAN
Rashtrapati Bhavan, the residence of the president of India, is a place you should not miss. It is open for tourists to visit on Friday, Saturday, and Sunday. The Mughal Gardens and beautiful fountains provide a great view to the visitors. They are open for public view in the months of February- March every year. So, we must visit this magnificent place.
24- INDIA HABITAT CENTRE
Everything for your entertainment is available here. This place offers you an open-air complex which is fitted with solar panels on the roof, along with art exhibits in the galleries, and some tasty recipes from the street of India. Delhi Photo Festival is also organized here.
25 – NATIONAL ZOOLOGICAL PARK
National Zoological Park, also known as Delhi Zoo, is spread over an area of 176-acre and is a right spot for animal lovers. This zoo is visited by a lot of people on weekends. Walk around the zoo and enjoy the funny activities of hippos and the sight of hyaenas and lions. A battery-operated vehicle is also available there, which you can take on rent and tour around the zoo. It's a nice place for children and you can go and enjoy it there with your friends and family.