When it comes to traveling and touring in India, how can we forget Mumbai? Mumbai is a city which is also known as the economic capital of India. Here you will find a lot of places worth visiting once in life like the gateway of India, Juhu Beach, Marine drive, and many more. Various ancient temples too are based here where one can get the blessings of the Lord to do well in life. It is a city that is worth wondering and must be visited by each and every Indian in his/her lifespan. Mumbai's local train is considered as the lifeline of the nation.
Let's discuss the various places of tourism one by one:
Gateway of India: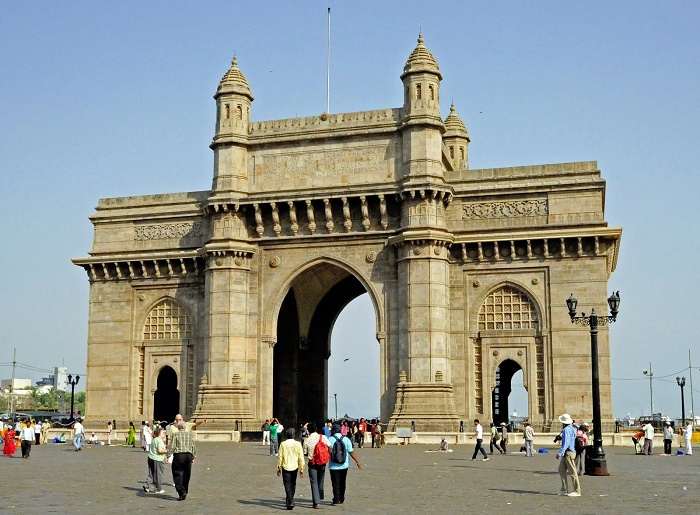 This was built in 20 the century by the British Government in the memory of Charles 5 who came to visit India in 1911. It is situated on the seashore and is well known for its magnificence. One specialty of this monument is that it is located opposite the famous Taj hotel. There is a statue of Chhatrapati Shivaji Maharaj in front of this monument who was the famous emperor of Maratha constituency. A popular statue of Swami Vivekananda is also in the vicinity of this monument. It is one of the most popular tourist destinations of Mumbai where people come and spend quality time here with their family. There are various festivals celebrated in front of this monument in which local street vendors install various stalls that attract the huge crowd and thus there is an aura of happiness and celebration that spreads at that time.
Haji Ali Dargah: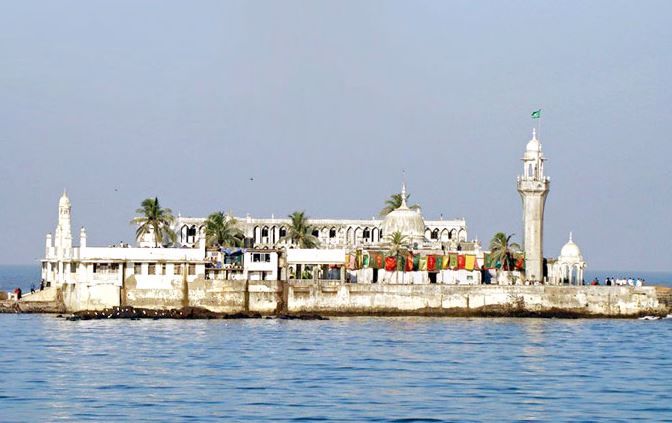 Haji Ali Dargah is a Sufi shrine located on the coast of Worli. It is located in the southern part of Mumbai. You will be surprised to know that this mosque is located in the middle of the ocean and there is a narrow way that connects it to the Mahalakshmi area. One more feature of this dargah is that during the rainy season this path becomes invisible due to high tides. It is said that this dargah is constructed due to a popular Sufi saint named Ali Shah Bukhari. Let me tell you that his body came here floating on the ocean and got stuck at a mound of rocks where he is at this point in time. Every year thousands of people come here to get the blessings of this saint and to wish for their well being in life. The nearest railway station to this shrine is Mahalakshmi railway station. Haji Ali is thus a mosque where you can wish for the happiness and prosperity of your family.
 

Elephanta caves: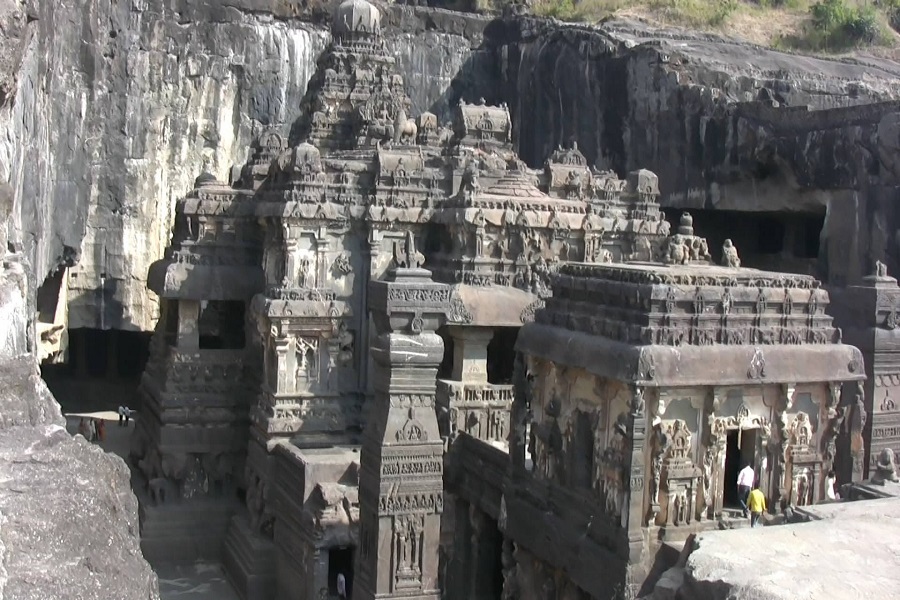 How can one forget these caves when one visits Mumbai? This place has become a UNESCO Heritage and is worth visiting by a tourist. These caves depict the ancient art of Buddha sculptures and Hindu mythology. It is located in the suburb of Borivali and is only 40 km far from the Mumbai city center. One can reach them by taking a ferry from the Gateway of India. Thus if you want to see a glimpse of ancient India then it is a must place for you. It is 10 km east of Mumbai. Thus if you want to see the enchanting beauty of these caves then don't forget to visit this place when you ever come to Mumbai. Keep in mind that there are particular timings to visit this particular place and everyone abide by it.
Juhu Beach: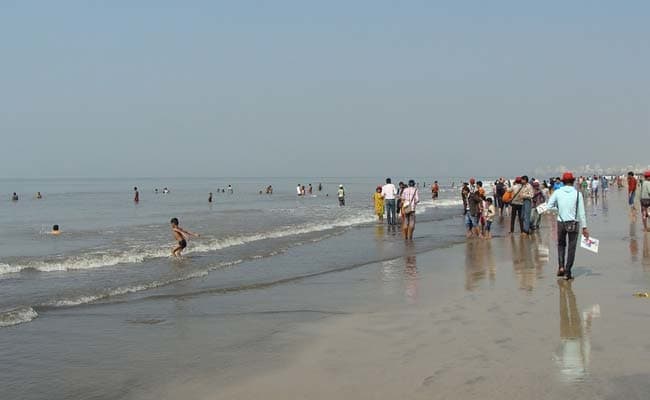 It should be noted Mumbai has a famous beach namely Juhu beach which you will find interesting to sit on. One can relax on this beach after a tiring day. The tides of the ocean when touch the feet give a soothing experience and thus make the mood light and easy. There are a lot of stalls that are being installed by local vendors and street sellers. This beach is located 30 km to the north of the city center. The best time to visit this beach is evening 5 pm to 8pm. Thus if you want to make your day and enjoy life after coming to Mumbai then it is the place for you. The houses of various superstars in Mumbai are based here and you may even watch them jogging on the beach every morning. There are a lot of festivals that are celebrated from time to time on this beach and are thus the most beautiful places in Mumbai.
 

Film City: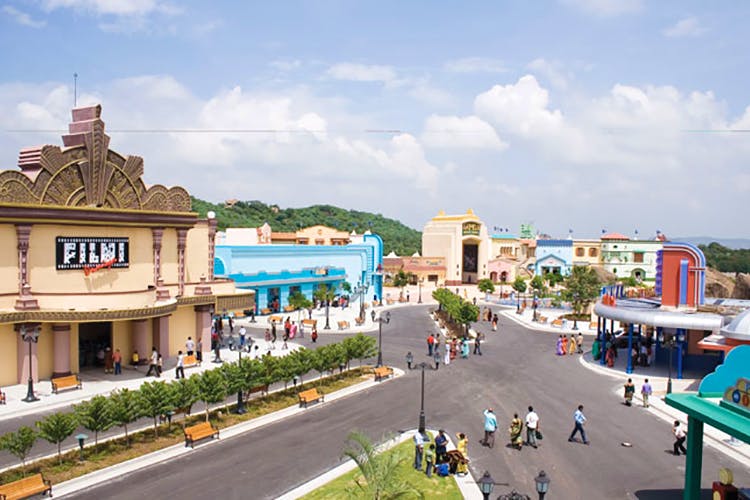 Mumbai is the center of the filmmaking industry. Every year hundreds of films are made and thus entertainment finds a direction in this city. Thus if you are coming to this city of dreams, don't miss visiting this industry and have a glimpse of the making of some of the films. Apart from this, one can find the bungalows of the various superstars including Salman Khan, Shahrukh Khan, etc, and may even get a chance to see them. If you are lucky enough you may get a chance to see the sound of action pronounced by the director while shooting. So it will be the ultimate opportunity for a person in his life to meet his/her favorite star in person. The film city is located in Goregaon and is thus the best place in Mumbai which is worth visiting.
Taj Hotel: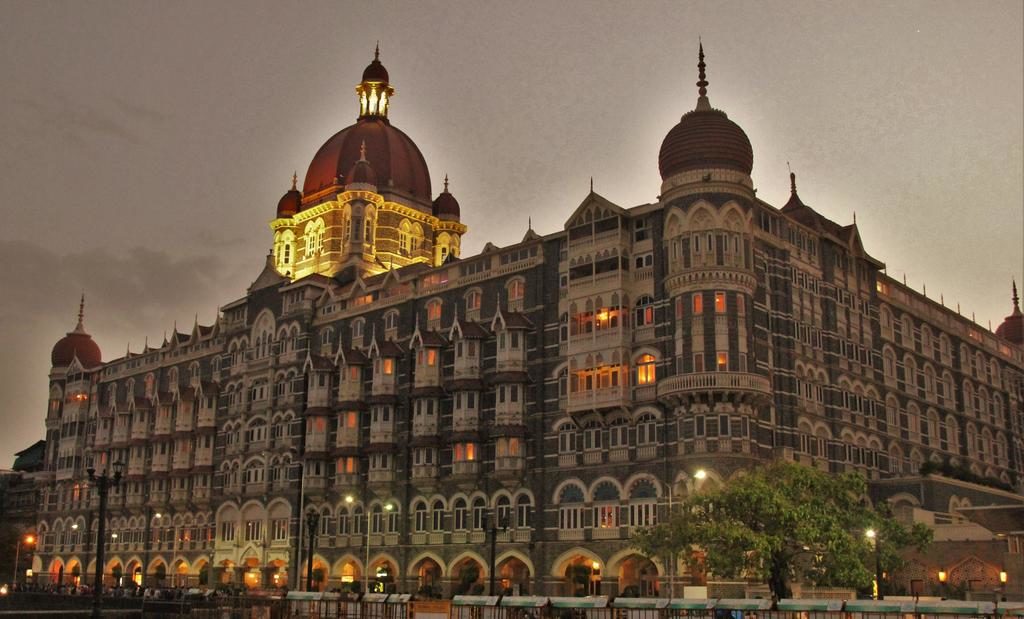 Taj hotel is one of the most renowned hotels of Mumbai. It is a 5-star hotel located in the Colaba region just opposite the Gateway of India. This hotel was built to give a world-class facility and the management of this hotel is superb. Various renowned personalities of medieval India used to reside here. It has hosted various residents and Businessmen and is thus one of the best hotels in the country. Although it is a bit expensive when it comes to cost, it is quite convenient as its hospitality is world-famous and thus the money that you will invest in this hotel is worth investing. In fact, you will find it best as it is located near to most of the tourist places in Mumbai. So it is highly cost-effective to spend some quality time here. Various ambassadors of foreign countries live here during their visit. Thus you may have to chance to meet one of them and it will be a golden opportunity for you in your lifetime.
 

Marine Drive: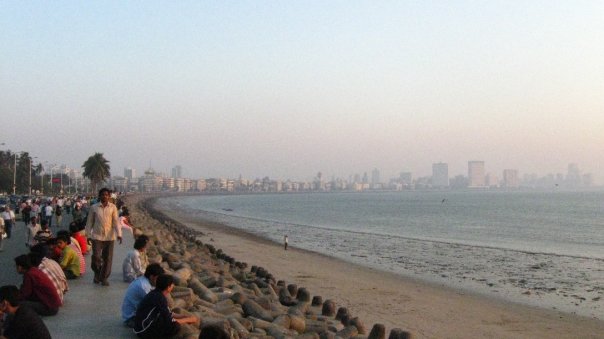 This is one of the best roads that must be visited by you once you are in Mumbai. It is in the shape of C and is one of the best places to spend some quality time with your near and dear ones. If you want to see the glittering shine of this road then must have a glimpse at night. This site is also known as the queen's necklace as it looks in the shape of a necklace. The houses established here are expensive and are quite beautiful. Even one may spot various hotels that are based here on this beautiful sight of the ocean.
Chhatrapati Shivaji Terminus: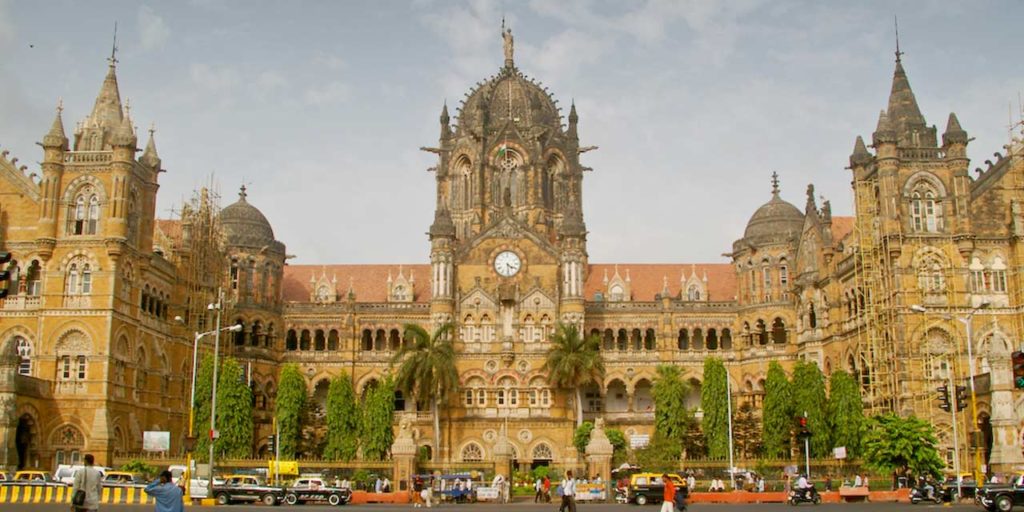 It is a heritage that is being recognized by UNESCO. It is a building named after Queen Victoria and is one of the most enchanting buildings that have been built during the era of the British Empire. It looks when seen during any time of the day. The building consists of one of the finest architectural frameworks of the era of Queen Victoria. The sight of this place will make you surprised and make your mouth open and is a must place to visit in Mumbai. It is basically a building of the railway station and you may not find any building in the entire country.T hat's why it is a must seeing monument in the entire lifetime if you are visiting Mumbai.
Bandra Worli sea link: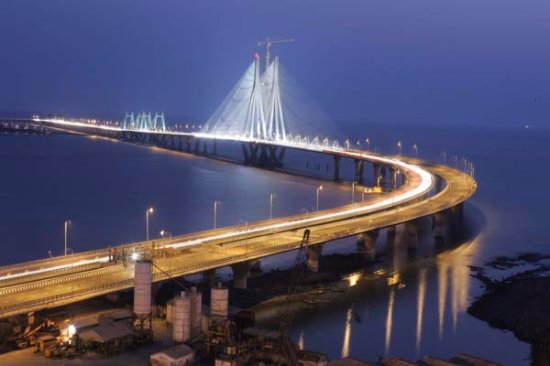 It is another site in Mumbai that is a cable-stayed bridge linking Bandra to the western suburbs in Mumbai. This is a dynamic bridge that shows the magic of engineering and architecture. It consists of 8 lanes and is thus a highway in itself. One of the specialties of this bridge is that nearly 37000 vehicles can pass through this bridge per day. This is the efficiency of this bridge. The nearest bus stop is Bandra bus stop which is approximately 2 km from this bridge and the nearest railway station is Bandra railway station. Tourists can reach this place from either of the links and are thus one of the best places to visit in Mumbai. This sea link is the best design that has come out due to the magnificence and application of civil engineering.
So if you are planning to visit Mumbai sooner or later then you must have a visit at such places and it will help a lot to learn about Mumbai as well. I am damn sure that the time that you will spend here with your family will be the best time that you will not forget in your lifetime.