The Bollywood industry is full of stars. If these stars were not there, thinking of the same face as the Bollywood industry holds would be next to impossible.
Well, you might be curious to know about the best actors in Bollywood, right! Don't worry as here we are presenting the list for you mentioning all the best Bollywood actors as without them we can't expect the entertainment industry to achieve heights!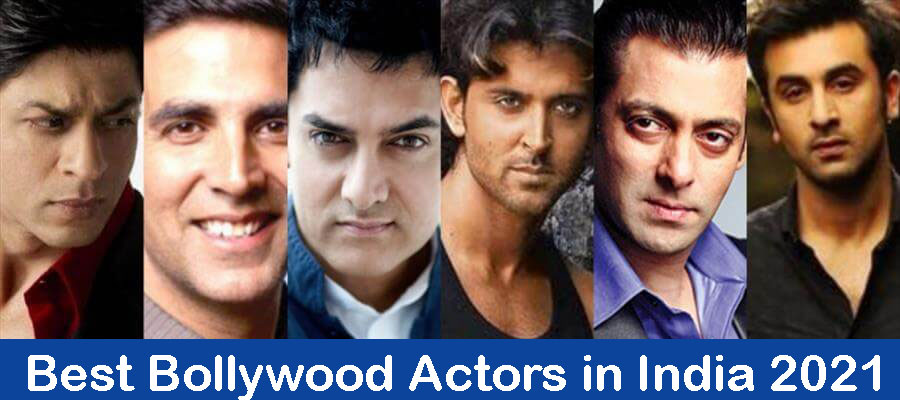 Amitabh Bacchan:
Amitabh Bachchan is a legend. Among all the top Bollywood actors in India, Amitabh Bachchan is the Shenshah industry. He is known for his good deeds and for many movies in which he has played the role so enthusiastically that no one can beat him. In his career, he has done different movies, and all of them are blockbusters. Also, he has a good voice which lets him sing the song so beautifully. Some famous and super hit movies of his career include Sholay, shahenshah, janjeer, and Deewar.
Shahrukh Khan:
Shahrukh Khan is known to be the DON of Bollywood. After Amitabh Bachchan, he is among the famous actor who is famous for his generous behavior and first-class movies. He is also known as the name of a king of romance or King Khan. This king of romance name has been given to him by his fans and all the Bollywood celebrities. When his movie is about to hit the screens, it let fans excited and delighted at the same time. Some famous movies of his career include Baadshah, Don, Kabhi Khushi Kabhi Gham, Kuch Kuch Hota hai, and so on.
Salman Khan:
Salman Khan is a famous actor of Bollywood and also known as the best human being across. He is running an NGO by Being Human to name and is famous for different movies. He has hosted multiple shows like Big Boss and others where he has ruled out on the hearts of the audience. Also, some famous movies of Salman Khan career include Kabhi Khushi Kabhi Gham, Kuch Kuch Hota hai, mujhse shaadi karogi, and so on.
Ajay Devgan:
Ajay Devgan is born to be a star, and till yet, in his career, he had almost a hundred Hindi films. He is the best actor in Bollywood because of his versatile acting. The best part is whenever he played a role, he played it so beautifully that no other person could think of doing it at all. He had done the movie hum dil de chuke hain Sanam, which was a great hit of that time. He has been awarded the Padma Shree award, and for the movie Panaji he got enormous publicity all around. Well, he appears to be a strict person, but in real he is so humble and kind that nothing can beat him to hit the list of best Bollywood celebrities.
Sidharth Malhotra:
Siddharth Malhotra is a new generation actor, and there is no doubt he is among those who have played the role so beautifully that a person feels mesmerized by it. He started his career as Student of the year and recently has done Sher shah which is again a hit. Shershah was a biopic of late soldier Vikram Batra and he just nailed the character. This movie turns out to be a turning point in his career, and people loved the character. He was paired along with Kiara Advani.
Varun Dhawan:
Varun Dhawan is also a known Bollywood actor who is famous for different roles, and his father, David Dhawan, is famous for providing the best movies to Bollywood. He is engaged in versatile acting, and fans just love him a lot. He made his debut with the movie Student of the year alongside Alia Bhatt and Sidharth Malhotra. In his career, he has done different films, and all of them have a different plot which he played amazingly.
Tiger Shroff:
Tiger Shroff is among those top actors in Bollywood who is not only known for his generous behavior but for his acting and gymnastic skills as well. He is so down to earth that people love to be around him. He never treated someone inferior and always treated people with love and care.
Aamir Khan:
Aamir Khan is the Mr. Perfectionist of the Bollywood industry. He is among those actors who never compromise with his rules. It doesn't matter whether he wants to gain weight or lose weight for a particular character he is always ready to do it. He has done different movies, which are again the hit. Some famous movies of his career include 3 idiots, Dangal, and so on. Whichever the role he has played, he played it so perfectly that the audience just fell in love with them again and again.
Conclusion:
So yes, these are the best Bollywood actors without whom this industry is incomplete. If you wish to know something more about these actors or anything else, don't forget to ping us. Enjoy exploring with us!