What happens when horror and humor collide? Bhool Bhulaiyaa 2 is the standalone sequel to Bhool Bhulaiyaa.
The upcoming sequel to the iconic horror comedy first seen in 2007, starring Kartik Aaryan, Tabu, and Kiara Advani, will be released later this year. The original release date was July 31, 2020, but it was pushed back to 2022 due to the ever-increasing Covid 19 pandemic.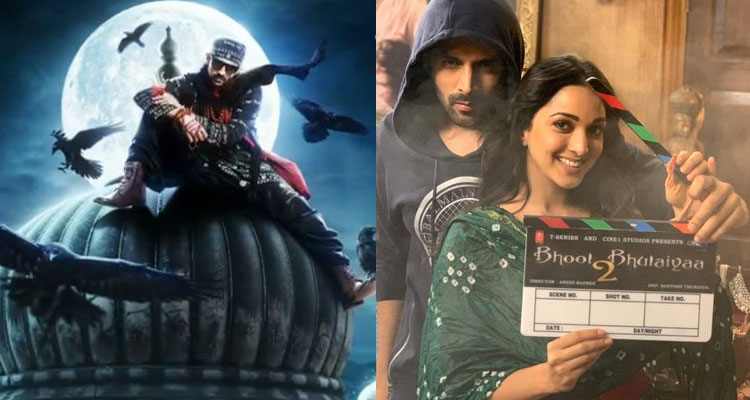 About Bhool Bhulaiyaa 2
Bhool Bhulaiyaa 2 is a sequel to Priyardarshan's superhit horror comedy Bhool Bhulaiyaa (2007). The original film, which starred Akshay Kumar, Vidya Balan, and Shiny Ahuja, was well received at the box office. Anees Bazmee directed the sequel to Bhool Bhulaiyaa, which was produced by T Series and Cine1 Studios. The film will most likely be a mix of comedy, horror, and mystery.
When asked about on-screen chemistry, Kartik Aaryan stated that he has the best on-screen chemistry with Tabu. Advani, on the other hand, has risen to become a favorite among filmmakers, thanks to her skill, fearlessness, and a slew of accolades from both critics and audiences.
Bhool Bhulaiyaa 2 Cast
Director Anees Bazmee
Cast
Kartik Aaryan
Tabu
Kiara Advani
Rajpal Yadav
Amar Upadhyay
Sanjay Mishra
Milind Gunaji
Rajesh
Bhool Bhulaiyaa 2 Movie Trailer
information on Bhool BHulaiyaa 2, which will premiere in April, 2022.