Travel Blogger Naina is an Advertising Media Professional, in the Digital Field. She is also an upcoming photographer. Also, she is a frequent traveler. She loves to explore varied kinds of fashion. She is also a fanatic of Content. Content in any form amazes her ~ Blogs, Short Videos, Web Series, Films (incl. Short Films), Books (Fav Genre – Crime Fiction), Writing, Poetry & Song Writing. She can endlessly watch Netflix/Prime hours away, as well as read my fav genre of Crime Fiction quickly! Naina believes content breeds from Imagination and one's imagination is an Art! On top of it all, Advertising is a medium to display your Art!' She is very much active on Social Media notably, Instagram (www.instagram.com/travfashjourno) & Facebook (www.facebook.com/Nainuu). Apart from her blog, she has a Facebook page dedicated to her travels & photography as well.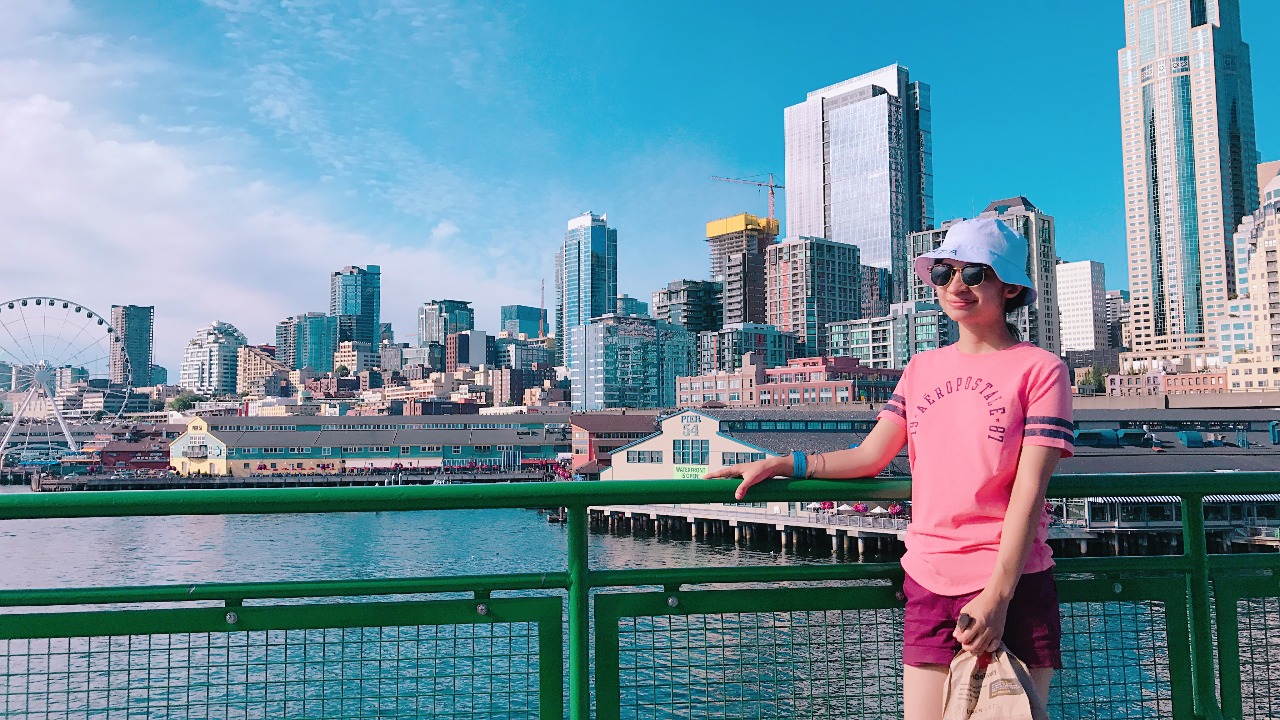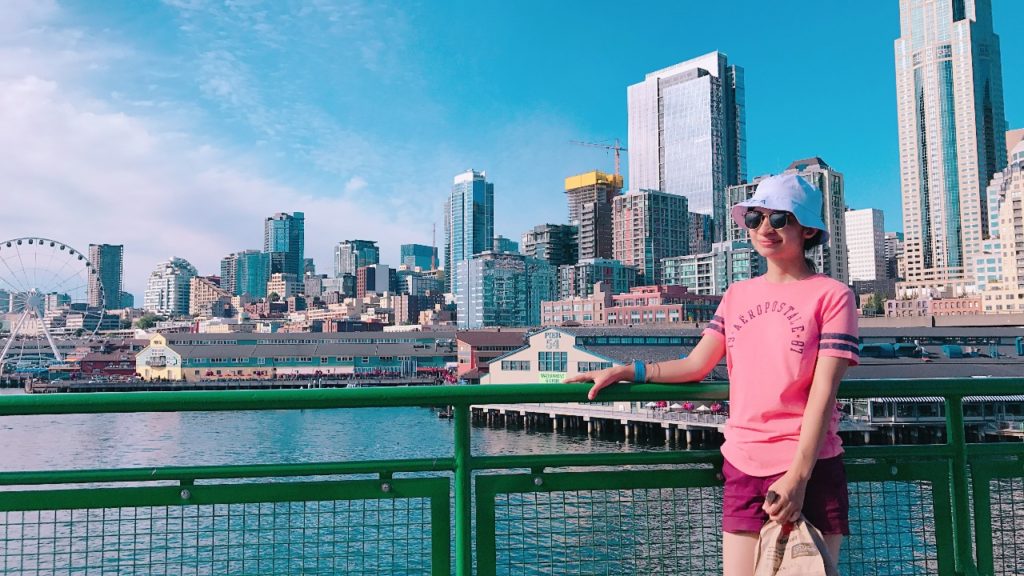 Naina, what inspired you to create your own website-cum-travel blog?
I wanted a website of my own and to create a presence and stature online. Hence, www.travfashjourno.com  was created. I love traveling. Exploring various places globally has been my frequent activity since childhood. I am also going to add the India Chapter to my blog website very soon! I wanted my users and followers to see the world from my eyes, as eyes are the best camera god has gifted you. Since I am from the digital field itself (Digital Marketing & Advertising), I had all the tools at my disposal to create one. Also, I love blogging and promoting several things on Instagram & Facebook. Documenting memories from your travels into a blog was the best way of putting the world in front of an excited audience.
Did you find any troubles on the way of your blog creation? Was it difficult?
I was very skeptical at first. How will the blog turn out? How & where will I purchase the domain, and will it be very costly or under budget? How will I write my first words? How will I structure them with photographs? The main question was what is SEO? All these questions were like "Taare Zameen Par" for me. Then with self-motivation and a forward-looking plan, I set my blog into motion. With each blog post, I started learning the answers to the earlier questions. Now I know what SEO is and how to optimize the blog with it! Yet, I am still learning!
If you were to select your best travel destination you enjoyed till date, which one would it be?
This is a tough call. But, I would give the first prize to Dubrovnik, Croatia! It was an unexpected visit when my Maasi had visited me in Prague (a day after I landed in Prague from Delhi) and booked her tickets to the Croatia. Since I became a fan of GOT (Game of Thrones), I wanted to visit HBO's filming locations for Game of Thrones. I must recommend Dubrovnik to all of you! I would crown the runner up to Los Angeles! Hollywood & movies, all in Los Angeles with beautiful locations to admire!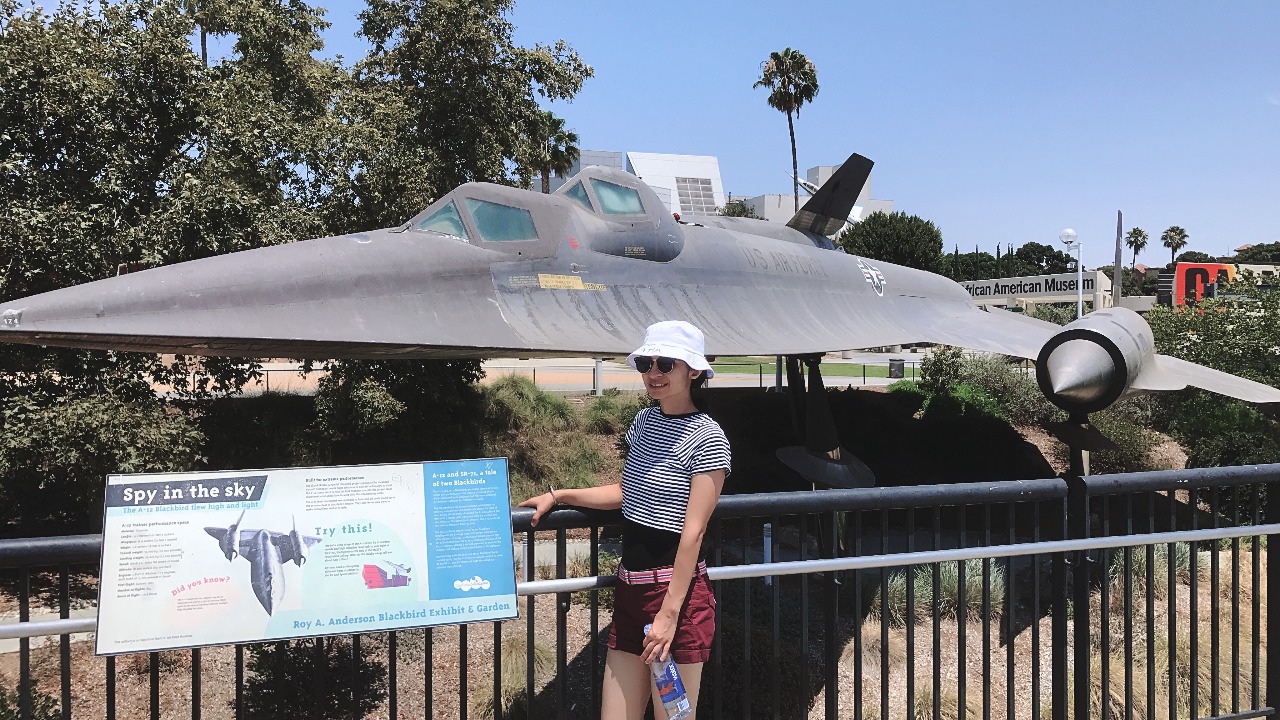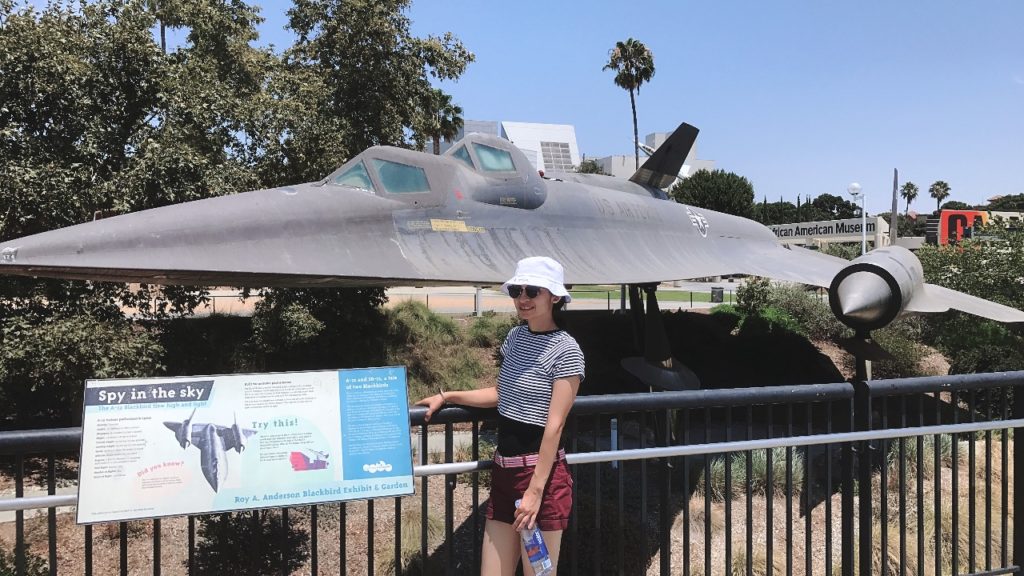 What about flight bookings? Expensive or you got a cheaper deal?
Oh, I had cheaper bookings. I usually booked flights a week or two days before departure! Imagine! Aeroflot was a reasonable (much cheaper than other airlines at least) and a comfortable airline to undertake to fly to the above-mentioned places.
What is the best meal you've eaten anywhere? Please mention the dish and the city/country you have eaten?
I would give the trophy to Grilled Fish that I had in one of the seafood restaurants near the Tagus River (main river) at Lisbon, Portugal.  The dish was delicious!
Your latest travel was in 2019 to Prague (second time). How is Prague special?
Yes, Prague I believe is the cultural capital of Europe. It's a part of Eastern Europe bordering Austria, Germany, and Poland. It's one of the popular tourist destinations and its history is royal. The Charles bridge is one of its major attractions! Did you know? Skoda cars are of Czech make and its HQ in Prague?
 I saw that your latest blog post is about Lisbon, Portugal? Looks like you were excited about the post? Am I right?
Yes, I loved Lisbon. It was very hot! But, windy as well. And I am a fan of beachy areas. I could wear my favorite summer dresses (as you can see in the blog). Hence, I was excited to roam around (on foot) and even (via Tram). I had my favorite MCD to eat from, but local seafood delicacy was amazing!
Like in the current quarantine lockdown, you cannot travel. When it opens (hopefully), where would you like to go next?
I would travel to the USA once again. Out of 50 states of America, I have only checked out maybe 8-10 states so far. 40 more to go. Ha ha!! And visit Canada once again (I used to study and partly work in Canada before coming back to India).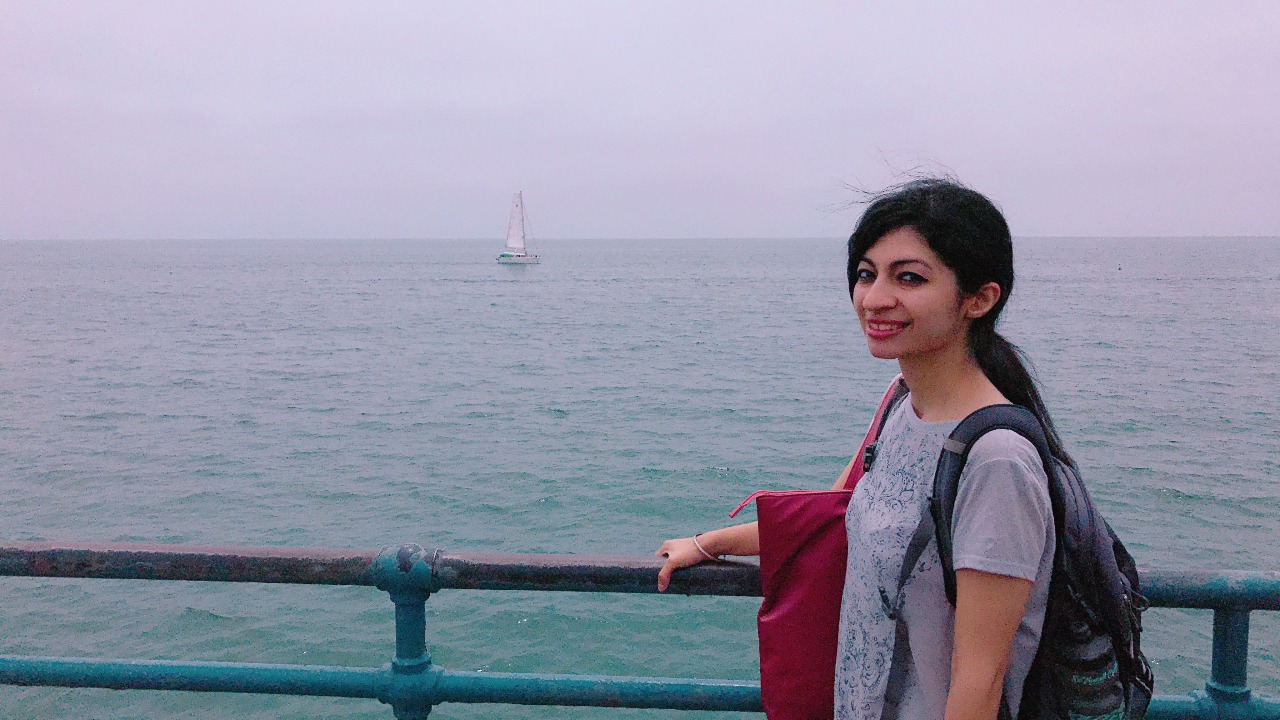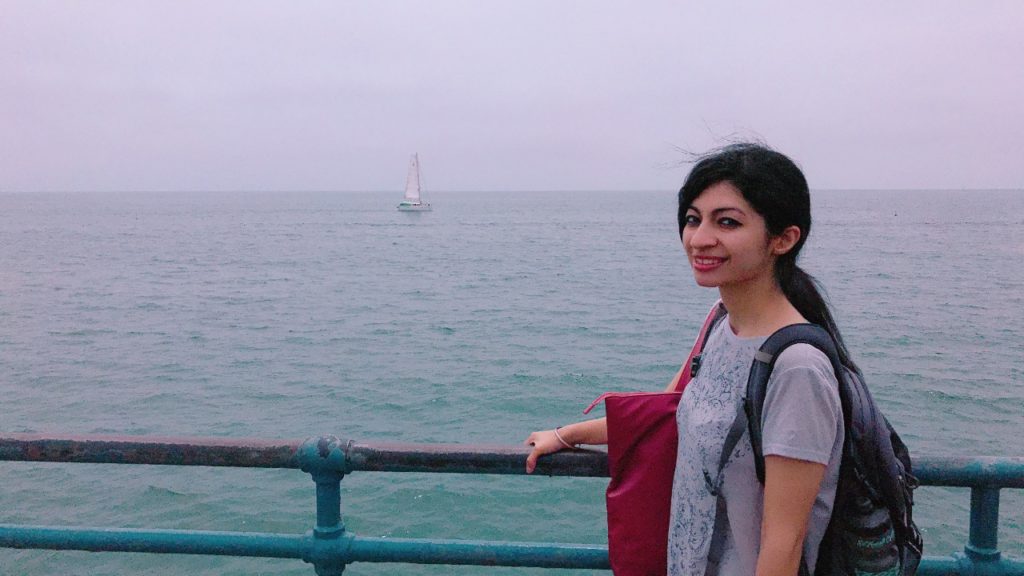 Are there any travel myths you would like to bust for us fellow travelers?
Myth: Airplane Washrooms are dirty!

De-Myth: They are not dirty! It gets cleaned frequently!!

Myth: If you reach late, maybe 10 mins before boarding time, they won't take you!

De-Myth: They will take you! They do final calls for every passenger! I remember that I was almost had missed my flight and had arrived at the boarding gate 5 mins before the plane had taken off! My gates were changed upon landing and the proper announcement wasn't done. I was clueless at first. This was at the Washington Dulles Airport at Washington D.C. (Capital of USA).
How do you manage to re-set your biological clock from all the time-traveling you have done so far? Going backward in time (to the West) or even forward (to the East)?
Ha ha! You need at least 7 days' time to adjust to the time zone of the country you are in. I have a hack for keeping your normal sleeping habits and the normal biological clock on regular. Keep awake during the daytime of the original city (that you have departed from) and sleep during the night of the same city. For e.g. When it's night in Delhi, sleep on the flight. Otherwise remain awake if it's daytime (even though its night whilst you are flying)
What's your travel style?
Wear light clothes and always carry a light sweatshirt or a cardigan. It gets cold in the plane as soon as they switch on the AC. Be in your tracks. Jeans are also fine but check as per your comfort. Sleeping tilted (in Economy) might not be suitable if you are wearing Jeans (but in Business or First Class it you will be more comfortable in jeans). Carry light. You don't need to keep dragging your luggage everywhere if you are transiting and need to hop from one terminal to another. Keep your passport and essential items in a locked/zip handbag or a crossbody bag.
Why don't you suggest some travel hacks that everyone can follow in their travel journeys?
As I mentioned before, sleep on the night time of your original city of departure and be awake during daytime (the daytime of your original city of departure). You won't feel much jetlag then. Secondly, do online check-in before you come to the airport to select your preferred seat (mine is right next to the window ~ window seat). You will skip lines and enter the empty line of 'Drop Baggage Only'. You will have more time to look around the airport and even can come 1.5 hr/2 hr before the departure time. Always keep a pen ready, in case of signing some immigration papers.
Some people are afraid of flying. What can you say to them?
Don't be afraid. Travel without fear. You should travel more to overcome your fear. You will have passengers sitting next to you for gossip and magazines and even entertainment right in front of your seats! You will never face a problem. The cabin crew is always there to help you.