Cloud management is a big deal. It's the way companies run their businesses, manage their data and applications, and take advantage of the latest technologies. Cloud management solutions are designed to help you do all this and more, removing the complexity of your operations and making them more efficient. Cloud management platforms can automate various processes in your organization so that you don't have to worry about them. They will make it possible for you to run your business more efficiently, while also reducing costs by automating tasks that used to require human intervention. Cloud management platforms can be used by any company that is looking to reduce its operational costs and improve its efficiency. This includes businesses of all sizes, from small start-ups through to large corporations.
Why is cloud management important?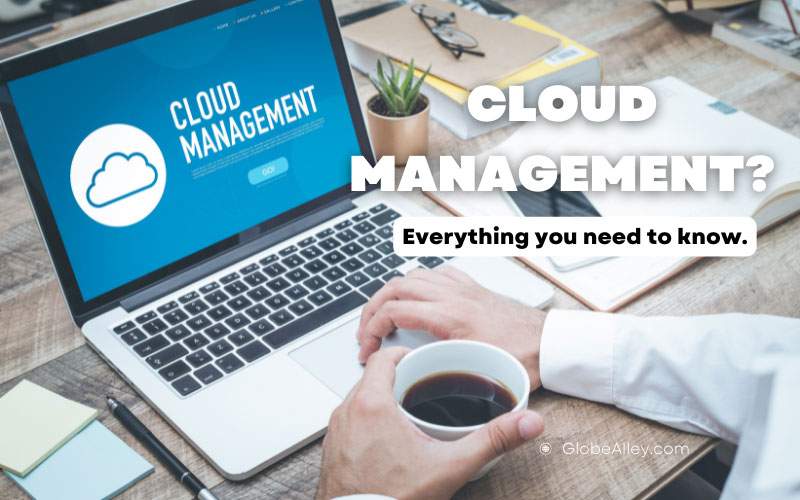 Cloud management is an essential part of any business. It helps you to:
Manage your IT infrastructure in a more efficient and cost-effective way and choose your cyber security service provider
Reduce your operating costs by reducing the number of servers, storage, and other hardware you need to maintain.
Optimize your IT resources so they can better support your business operations.
Cloud management goals and characteristics –
Application management: This includes the ability to deploy new applications, update existing ones, monitor performance, and manage user access rights.
Infrastructure management: This includes monitoring virtual machine performance, capacity planning and security. Infrastructure can also include network connectivity, storage, backups, and disaster recovery plans.
Operations management: This includes monitoring usage trends, resource scheduling (such as CPU shares), and alerts on issues such as oversubscription or unavailability of resources.
 Security management: Cloud security is an important consideration in any cloud deployment. Cloud providers must provide security features such as firewalls, intrusion detection and prevention systems, antivirus software, and password protection to protect their customers' data. data.  In addition to protecting customer data from unauthorized access or loss, cloud providers must also manage their own security risks. They must protect against internal attacks by monitoring servers for suspicious activity and patching vulnerabilities quickly when they are discovered. They should also have processes in place for handling lost or stolen devices that contain customer information such as credit card numbers or social security numbers. 
 Cloud security challenges
Insecure cloud storage or application management systems.
secure APIs and services that allow for unauthorized access to the cloud environment.
Poorly designed or implemented security controls such as firewalls and intrusion detection systems that aren't up-to-date with current best practices.
Businesses moving to the cloud are concerned about security. The cloud offers more flexibility and mobility than ever before, but it also opens up new avenues for attackers to attack your data.
Another problem that many organizations face is having their data stored in multiple locations around the world. This can create some serious headaches if an incident occurs at one location and affects another location or even another country entirely.
Cost management – This involves using budgeting tools to track monthly costs for your virtual machines (VMs), storage, network traffic, and so on. You can use the cost information to make decisions about whether to increase or decrease your spending in order to meet your business goals.
Governance and compliance: Governance and compliance are the most critical aspects of cloud management. With the rise of public clouds and hybrid clouds, many organizations have been shifting their infrastructure to the public cloud. However, they may not be aware that they need to ensure they are meeting all of their compliance requirements.
There are three main types of compliance: 
Data security compliance: ensuring that data is well protected through encryption or other methods when it leaves one datacenter for another.
Service level agreement (SLA) compliance: ensuring that service levels are met for both availability and performance.
Accreditation process compliance: Ensuring that organizations have met all accreditation criteria.
Cloud governance and compliance challenges—Cloud governance challenges boil down to three main areas:
Security: How do you ensure that your cloud applications are secure? Is the data encrypted throughout its lifecycle? Have you thought about how a cyber security service provider can help you with this?
Compliance: How do you meet regulatory requirements such as those from Sarbanes-Oxley (SOX), HIPAA, and others? Is your cloud infrastructure compliant with these regulations? What are the steps required for compliance?
Service delivery: how do you ensure that your service is available 24/7 when needed, even if it's on another continent or across multiple time zones?
Cloud Provisioning:  Cloud provisioning is a necessary part of any cloud architecture. It involves the creation of new resources and their subsequent assignment to a specific user, group, or application. For example, when you create a new virtual machine in the cloud, it's automatically provisioned with storage space and network bandwidth that matches the amount specified by your organization.
Cloud monitoring – Cloud monitoring is the process of monitoring your cloud services to ensure you receive the data and applications you need, when you need them.
 Cloud monitoring includes:
Monitoring the health of your cloud service infrastructure, such as servers and storage devices,
Monitor user activity on your cloud service infrastructure.
Leveraging a variety of tools and services to provide visibility into these activities.
Performance management: Performance management is a critical aspect of cloud computing. It's a measure of how well a system performs and whether it will meet the needs of its users. The most common performance management tools are capacity planning and monitoring, which determine the availability of resources and predict when they will be needed.
Performance management is one area where you must evaluate your cloud provider carefully before moving your organization's workload to the cloud. In addition to ensuring that the provider can meet your organization's needs, you also need to ensure that they can provide timely support during failures or other issues that occur with their service.
Cloud management strategies – Cloud management strategies are the process of ensuring that you have the right resources in place and that they are performing as expected.
These strategies can be carried out through a number of different methods, including:
Planning – this involves defining what services you will need from your cloud provider, and how you will use them.
Provisioning – this involves preparing the resources for use. This might involve setting up servers or virtual machines (VMs), or configuring them to work with each other.
Monitoring – this involves monitoring your cloud environment to ensure it is running smoothly, and identifying any problems early on in order to prevent them from becoming an issue later on.
Conclusion: Cloud management essentially allows you to manage your cloud computing services, your data, and everything else related to security directly from the web. So if you're looking for a way to completely automate all of your cloud computing needs, it's a way to manage all of this without having to shell out for extra equipment or software. In the end, it's worth at least checking out for everyone. It can be surprisingly useful, and you may find that it is exactly what you were looking for all along. You can get in touch with Globe Alley, the best Cyber Security Service Provider for your cloud management needs, who keeps your data safe and your work automated.