Do you want to pursue digital marketing as your first career choice? Are you interested in helping businesses with digital marketing efforts? If your answer is yes, being a digital marketing consultant is the best decision you can make.
The demand for this profession is higher due to a cut-throat and competitive environment. But the good part is a person can do it remotely. I took the path of digital marketing a few years back and now, I love to help brands in promotion using my digital marketing skills. If you also want to do the same, read this quick guide to become a digital marketing consultant.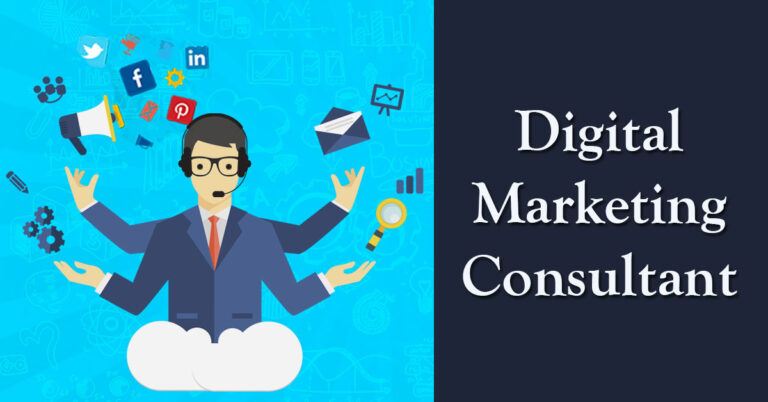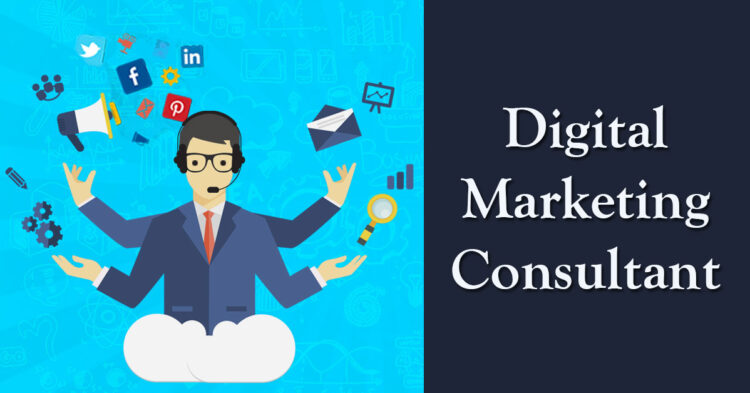 Acquire Skills
To be a brilliant digital marketing consultant, you have to learn some crucial digital marketing skills. There are plenty of online education platforms where you can be certified in digital marketing. Focus on the basics and then move on to advanced courses.
The skills you will need to learn are search engine optimization, paid advertising, content marketing, social media marketing, email marketing, etc. These are some must to learn skills for a digital marketing consultant.
Select your Niche 
Before finding clients, decide on what niche you want to be specialized in. Determine your interests then only you can deliver the best results to your clients. If you love to do SEO, focus on that only. Gain advanced SEO skills to gain specialization in it. You can take side projects of email marketing, lead generation, etc.
Selecting your niche is also about defining the target market. Build your portfolio to be known as the digital marketing master in your favorite industry. It could be SEO, content marketing, email marketing, conversion optimization, or whatever you wish.
Work for others
After acquiring skills, you can work for brands. Help them to grow with whatever you learned through the course. This is where you will gain the chance to build portfolio and attract more people to work with you.
Apply your practical knowledge and choose a small business to work for. But leave no marks of mistake as it can damage the brand's reputation. It's good to kick start your digital marketing career by doing an internship in a digital marketing company in india.
Grow your presence 
Expose yourself to the online and offline world as well. By leveraging the potential of social media platforms to your fullest, you can do personal as well as branding of your business.
Build profiles on LinkedIn, Facebook, Instagram, and other social media platforms in a professional manner. However, that's not enough if you aren't consistent and active. Publish posts and start networking with people online. If you have the art of influencing others, use it to connect with as many people as you can.
Create Blog
Use a self-hosted site for creating a blog for free. Otherwise, the best approach is to design your own blogging site by purchasing the domain and hosting instead of a self-hosted site. Teach people around you with the blog. They will start considering you a subject matter expert. It will build your stronger presence on social media. Eventually, this will build your personal brand.
As soon as people will start connecting to your blog and pages, you will have to be consistent with what you are doing. All your efforts and sacrifices will be paid off when you will start getting leads through your blog.
Participate in Webinars/Events
If any webinars or events related to your industry are being organized, take part in that. It will help to connect with professionals and learn something from them. Also, your probability of getting new clients goes high with the network.
Develop a Pricing Structure
If you won't explain your clients the pricing structure clearly, they will lose interest in your service. Hence, sit and work on developing a proper pricing structure. You can set it as per hour, per project, or month. In the beginning of your career, don't mistake to keep the prices too low. Always fix in relation to market price.
Conclusion
Being a digital marketing consultant, you can assist companies in achieving their business objectives. It is advised to get 3-4 years of experience in digital marketing before jumping to digital marketing consultation.