India is a developing nation and this has led to numerous EPC companies being established in India. India's infrastructure sector plays an important role in its economic growth. EPC stands for Engineering, Procurement, and Construction. They provide a contract to clients and are responsible for all development activities including procurement of material, design, construction, etc.
It is difficult for clients to choose the right EPC contractor in India from so many choices. We have compiled a list of the top 10 solar companies in India for 2021.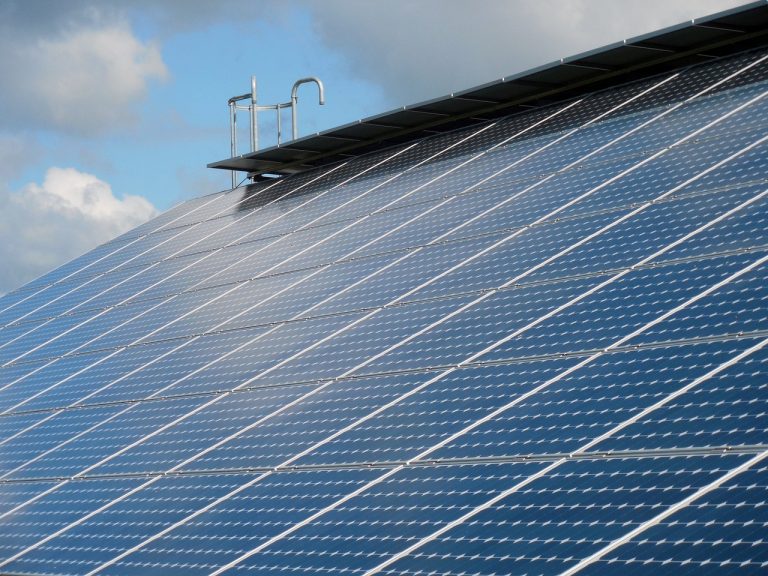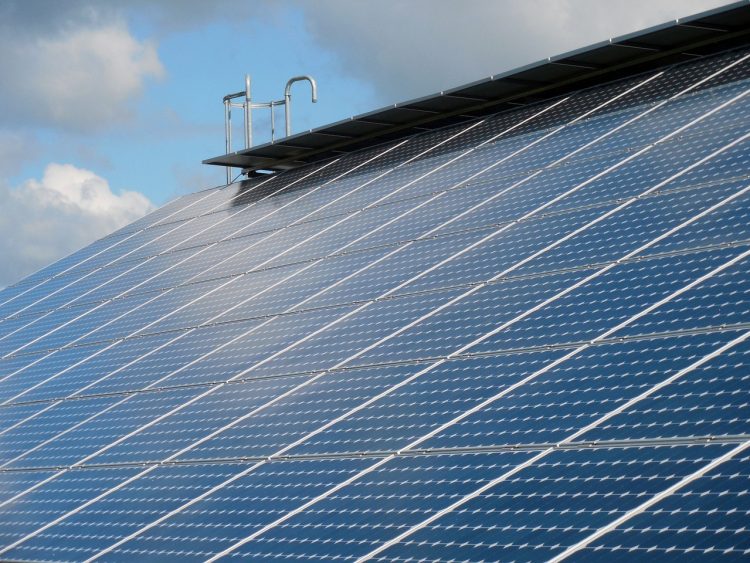 1. Larsen and Toubro
Revenue- Rs 102,631.69 Crore | Profit- Rs 5,537.99 crore | Website- www.larsentoubro.com
L&T is the top-ranked EPC contractor in India. In 1938, two Danish engineers founded it. Its services range from engineering, construction, manufacturing goods to information technology as well as financial services. L&T is also listed on India's top stock exchanges, the BSE (Bombay Stock Exchange), and NSE (National Stock Exchange). L&T provides services all over the world, with its headquarters in Mumbai, India. In 2012, Forbes ranked L&T 9th in the world for innovation.
2. Nagarjuna Construction Company
Profit- Rs 3,328 Million
It was founded by Dr. AVS Raju, in 1978. Hyderabad, Andhra Pradesh is the location of the company's headquarters. To capitalize on better business opportunities, the company changed its name to NCC Limited from Nagarjuna Construction Company. NCC Limited is the only Indian EPC Company to be listed on Forbes' list of Asia's 200 Best Companies Under a Billion in 2005. It offers services such as housing, road and railways and electrical, water supply, construction and power, defense, oil and gas, mining, and many other. Its most important projects include the Kalina-Vakola Flyover in Mumbai, which spans 1427 mts. The Cricket Stadium Complex has a seating capacity of 60,000 and many more.
3. TATA PROJECT
Revenue- Rs 438,608.88 Lac | Profit- Rs 11,079.62 Lac | Website- www.tataprojects.com
Tata projects, India's fastest-growing construction company, is located in Secunderabad. It was founded in 1979 by the Tata Group. It is responsible for projects relating to water, power generation, power distribution, and commercial buildings. It has a global presence and serves 85 countries. 2700 people make up the company's human capital. EPC World awarded the Tata projects in 2014 "Outstanding Contribution to Power T&D".
4. GMR Group
Profit- Rs 6,769 Crore
GMR Group was established in New Delhi by Mr. Grandhi Mallikarjuna Raho in 1978. It is involved in infrastructure projects, including energy, highways transportation, and urban infrastructure. It is well-known for its ability to build highways and airlines around the world. It is home to the Delhi International Airport (Delhi), GMR International Airport in Hyderabad (Hyderabad), and Istanbul International Airport in Turkey.
It is India's largest private airport developer and the only Indian company to have also developed airports in India. It has built 6 highways totaling 2851 lanes Km. It currently has 13 energy projects in operation. GMR Varalakshmi Foundation received the 8th CIDC Vishwakarma Award 2016 from the Construction Industry Development Council for social development and impact.
5. Hindustan Construction Company
Revenue- Rs 4,240.18 Crore | Profit- Rs 133.07Crore | Website- www.hccindia.com
HCC, an EPC contractor based in Mumbai was founded by Walchand Hirachand in 1926. It is well-known in various infrastructure sectors such as Hydro Power, Transportation, and Nuclear Power. It claims to have built 25% of India's total hydel power and 65% of India's nuclear power generation capacity. The company also owns over 3800 lane km of expressways and highways and more than 320 km of complex tunneling and more than 365 bridges. It was awarded the CIDC Vishwakarma Award 2017 in the Best Construction Project category for Teesta Low Dam. HCC is currently building a hill town, Lavasa in the Sahayadri mountains. This planned city has received numerous international awards.
6. Gammon India
Profit- Rs 139.82 Crore
John C. Gammon founded it in Mumbai, India in 1922. Gammon India is India's oldest civil engineering company. It specializes in transportation, transmission and distribution, pipeline, power plants, irrigation projects, water supply, and other areas. It has been involved in many large projects, including Gateway of India, which is a tunnel that runs through Asia at Ratnagiri. Also, it has built the first Indian cable bridge. It has been a part of giant companies such as GAIL India Limited, Godrej Properties, and others. The company has also assisted the Delhi Metro Rail Corporation Limited in its construction. Its current projects include the Brahmaputra bridge near Guwahati, on NH-31, Assam. This bridge is valued at Rs.238.34 million.
7. Punj Lloyd
Profit- Rs 3,775.16 Million
Punj Lloyd, another EPC contractor company in India, offers a variety of services for infrastructure projects, including engineering, integrated design, and procurement. Atul Punj founded it in 1982. It provides its services to India as well as the Middle East, Africa, South Asia, and Africa. Punj Lloyd is an ISO 9001:2008 certified company. Its main office is located in Gurgaon, Haryana. Other regional offices can be found in various countries such as the UAE, Malaysia, and Indonesia.
8. IVRCL
Revenue- Rs 3,348 Crore | Profit- Rs 1,631 Crore | Website- www.ivrcl.com
IVRCL is India's largest construction company, and it handles all water projects. It also provides services such as irrigation, mining, and power transmission. It is responsible for India's largest and first desalination plant, Minjur (near Chennai), which has a capacity of 100MLD. As human capital, it has 3000 engineers, managers, and professional technocrats. It also offers services to countries such as Sri Lanka and Africa.
9. Lanco Infratech
Profit- Rs 11,22.97 Crore
Lanco Infratech, which was founded by Lagadarati Naidu and his son in 1986, is called Lanco Infratech. It is located in New Delhi, India. It has completed projects such as natural gas, electricity generation, and mining. It employs 6500 people. It was ranked as one of the "fastest-growing companies" in 2010. It currently operates a number of power plants in India, including Shastri Park Railway Station (Delhi Metro Railway), Lanco Kondapalli gas-based Power Project at Andhra Pradesh, and 120 MW Gas-based Tanjore Power Project.
10. JP Associates
Profit- Rs 3,239 Crore
Jaiprakash Gaur founded JP associates in 1979. It is located in Noida. It serves a variety of industries including Real Estate, Expressways, Power, Hospitality, Sport, and many others. It has constructed numerous dams in India such as Sardar Sarovar dam, Tehri dam, Nathpa Jhakri Dam, Indira Sagar Dam. JP Associates are responsible for the famous Buddh International Circuit of Greater Noida, Yamuna Expressway, and other notable projects. The company claims total power generation (Hydro &Thermo) of 5500 MW in March 2015 and 3520 MW in March 2014. Jaypee Greens was awarded "Best Developer" by Estate Avenues in 2014 and "Most Promising Brand" by the World Consulting & Research Corporation (2013).
These are the top-ranked EPC contractor in India, which have contributed to the infrastructure of countries over the years, including power, energy transportation, roads, irrigation, and housing. The solar companies in India are indispensable to India's growth. We pray for their good fortune and the eventual growth of our country.