Alcohol is not always the best solution, but when it comes to rum, it means fun, and life is meaningless without it. Rum is an alcoholic beverage with a distinct taste and flavour. The majority of people enjoy Rum and are known for their unique tastes and collections. As a result, great brands of Rum are available in Indian markets for consumers of all ages. The following top 10 best rum in india.
Top 10 Best Rum Brands with Price in India 2022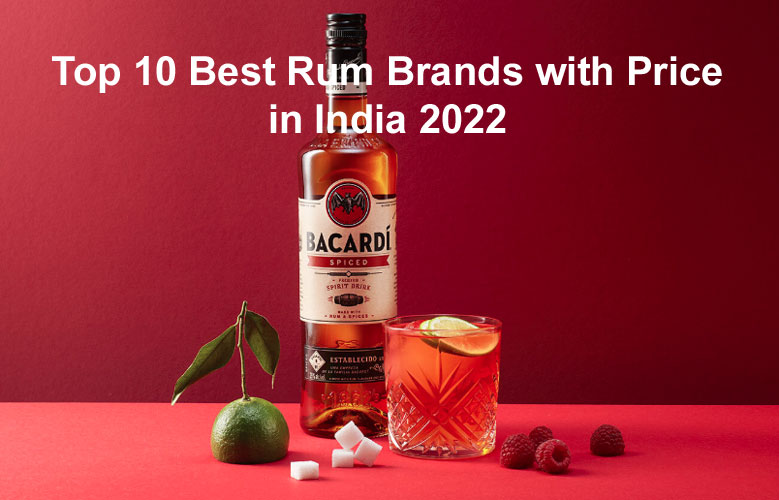 1. Hercules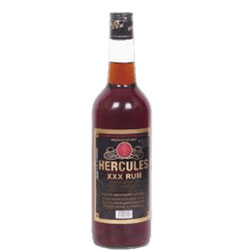 In India, this strong Rum is mostly enjoyed by officers and army personnel. It has a sophisticated flavour and an enticing aroma. Rum, as we all know, comes in a variety of flavours. The most popular Hercules variants are Hercules Deluxe Rum Dark, Hercules Rum, and Hercules White Rum. The best thing about this brand is that it is reasonably priced while providing excellent taste and pleasure.
2. Old Monk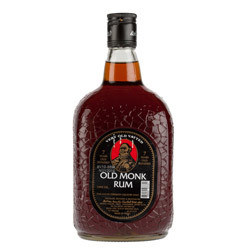 This brand has a strong distribution network in India and can thus be purchased throughout the country. Furthermore, people who are labelled as seasonal Rum consumers blindly love this brand and buy it as a collection for parties and get-togethers with friends. The company has produced this Rum in six different flavours, but you can detect Vanilla essence in almost all of them. This Rum can be stored for a maximum of 12 years. The philosophy here is that the older, the better. In fact, the older Rums are the most expensive.
3. Bacardi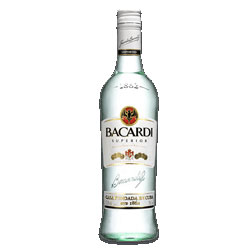 Every Rum Fan knows the name Bacardi. In fact, even young people enjoy Bacardi, which accounts for a large portion of its sales in India. In India, Bacardi is regarded as a premium brand of rum. The pre-mixes come in a variety of flavours, including Orange, Apple, Lemon, sweet Raspberry, and the last but most lethal, Dragon Berry. This Rum, once again, has a high alcohol content of 42.8 percent.
4. Malibu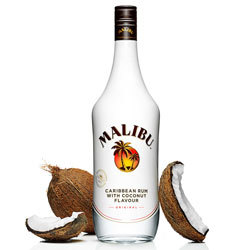 It's a typical flavoured Rum with tropical flavours that fits the Goa culture. However, it is produced by Pernod Richard, who has given Rum a twist with the addition of coconut flavour. Malibu has a very low alcohol content of 21 percent, making it a lighter Rum to drink. However, because of its rarity, it is more expensive than other Rums.
5. Mcdowell's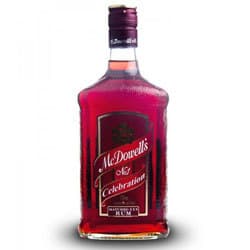 Mcdowell's, the ruler and king of them all, has long been the most popular and best-selling rum in the world. This was created by United Breweries and comes in a variety of flavours, including vanilla and caramel, which are both popular. This Rum is strong and has a high alcohol content of 42.8 percent. Despite its popularity, the company has priced this Rum very competitively and low. There was a time when Soda Water advertisements were broadcast on television in order to promote the brand.
6. Havana Club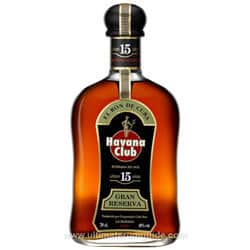 This brand originated in Cuba and is well-liked by fans all over the world. A distinct flavour with a strong Rum flavour that instantly enlightens the brain buds makes it quite popular. Chocolate and vanilla are two of the most popular flavours. This has a relatively low alcohol content of around 40%.
7. Captain Morgan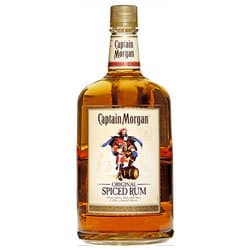 This rum deserves to be ranked among the top ten rums in India not for anything other than its strong flavour. Even so, it is well-known around the world, and people enjoy drinking Captain Morgan's Rum. Diageo, a British brand, created this famous Rum and maintains a large distribution network all over the world.
8. Jolly Roger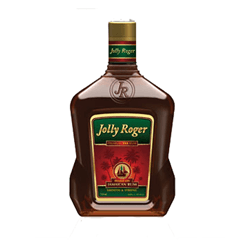 This Rum is well-known among Rum connoisseurs who prefer a stronger flavour. This Rum contains 42.8 percent liquor, making it high in volume when compared to others. Allied Blenders and Distillers are the creators of this Rum. It is even less expensive than Hercules Rum.
9. Old Port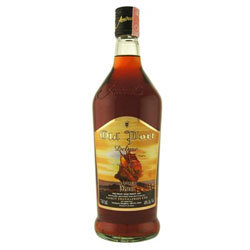 This is a popular Indian rum brand in Indian markets. This Rum was created by Amrut Distilleries. Its authentic taste and aroma, in particular, make it popular with all fans. The company has released the Rum in a variety of flavours, but the majority of people prefer Vanilla and Butterscotch.
10. Contessa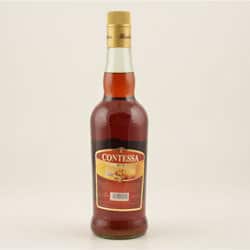 The fact that this Rum is made from natural Cane Juice is its most distinguishing feature. This rich Rum was created by the RadicoKhaitan group, a leading Indian liquor manufacturer. It has 42.8 percent alcohol by volume and is extremely popular. Even the company has priced it competitively in order to compete with rivals.