Traveling is a liberating experience, a journey that fuels the soul and broadens horizons. Whether you're embarking on a cross-country road trip, exploring vibrant cityscapes, or jetting off to exotic destinations, having the right gear is essential for a smooth and enjoyable adventure. One such indispensable companion for travelers is a pair of wireless headphones. In this article, we delve into the realm of wireless headphones, with a focus on comfort, portability.
Comfort in the Midst of Chaos
Traveling often involves bustling airports, noisy train stations, and crowded public spaces. Amidst the cacophony of modern travel, wireless headphones emerge as a haven of tranquility. Their noise-canceling capabilities can seamlessly envelop you in a cocoon of silence or allow you to immerse yourself in your favorite tunes, podcasts, or audiobooks. When considering comfort, factors like earcup cushioning, headband adjustability, and lightweight designs come into play.
Leading the pack in the comfort arena is the Huawei FreeBuds Pro, which boasts ergonomic designs that ensure a snug fit without exerting undue pressure on your ears. These headphones are engineered for extended wear, perfect for those long-haul flights or cross-country train journeys.
Portability Redefined
When traversing the globe, packing space is at a premium. This is where the compact nature of wireless headphones shines. The absence of cumbersome wires translates to a hassle-free experience, allowing you to toss your headphones into your bag without the anxiety of tangles. Further enhancing portability, the charging cases of many wireless headphones serve a dual purpose. Not only do they keep your headphones safe when not in use, but they also provide a convenient charging solution.
The huawei freebuds se2 exemplifies this convenience with its sleek and pocket-friendly charging case. Its compact size ensures that it doesn't encroach on precious luggage space, and its rapid charging capabilities keep you plugged into your music even during brief layovers.
Huawei FreeBuds Pro: A Traveler's Delight
Speaking of the Huawei FreeBuds Pro, these wireless headphones cater to the discerning needs of travelers. Their intelligent dynamic noise cancellation technology adapts to your surroundings, effectively muting the hum of airplane engines or the chatter of fellow commuters. This is augmented by the Awareness Mode, which lets you switch seamlessly between noise cancellation and hearing the world around you, a valuable feature when interacting with travel personnel or making announcements.
Additionally, the FreeBuds Pro's long battery life ensures that you're well-equipped for the longest of journeys. With up to 40 hours of playtime with the charging case, you can traverse time zones and continents without fretting over battery life. The headphones are compatible with multiple devices, enabling you to seamlessly transition between your smartphone, tablet, and laptop, whether you're catching up on movies, conference calls, or your favorite playlists.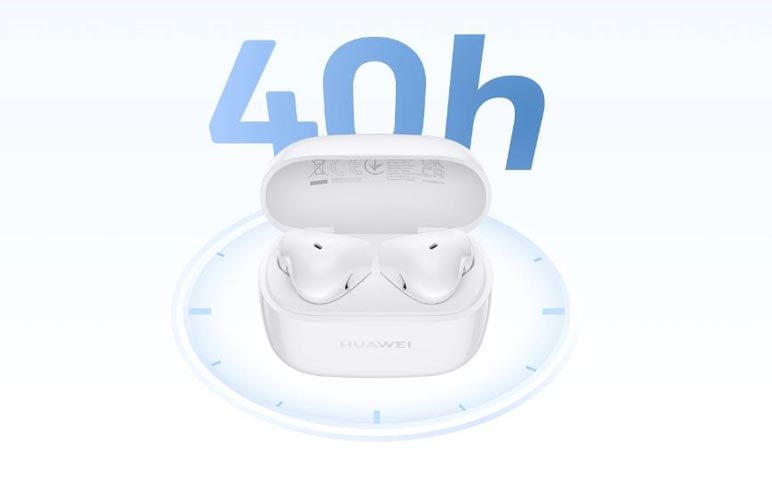 A Symphony of Travel: Conclusion
Wireless headphones have evolved from a convenience to a necessity for modern travelers. The harmony between comfort and portability they offer can transform the way you experience your journeys. As you traverse the globe, absorbing new cultures and creating memories, let wireless headphones be your trusted companions. And as you embark on your quest for the perfect travel partner, consider the Huawei FreeBuds Pro, a harmonious blend of comfort, portability, and cutting-edge technology that redefine the auditory dimension of your adventures.
Read More: Repairing Responsibly: DIY and Recycling Initiatives for Smartphones
In the ever-expanding world of travel, wireless headphones have secured their place as an essential item in every traveler's toolkit. So, before you set out on your next escapade, remember to pack not just your passport and itinerary, but also your ticket to unparalleled comfort and musical immersion.