Success is just a step away when you grab an opportunity. It's hard for people to wait till they get success. Everyone doesn't have the willingness to wait till they succeed. It takes years for people to achieve success. Also, not to forget, patience is the key to success.
Identical is the story of Ashwin Bhadri, CEO, Equinox Labs. People only know he is a successful leader, but have you been eager to know the back story? The back story, how Ashwin paced the race from leaving the family-oriented business to owning self-owned Equinox Labs is something to learn from. Equinox Labs is known in the market, yet, the back story of Ashwin is something that makes a person crave to restart again.
Ashwin, the son of the Indian Father performed all the possible duties that make him an obedient son. He studied hard and obtained a degree from the University of Texas. Once he acquired the degree, he decided to fly back to India and join his father's water treatment company, Arena. He joined the company and proved his intelligence by working on the digital aspects and cutting down the expenses that cost the company more. He took the responsibility of customer support as the Manger and did an exceptional job of reducing the burden of handling the customer services. He gave everything to the company that helped the company grow.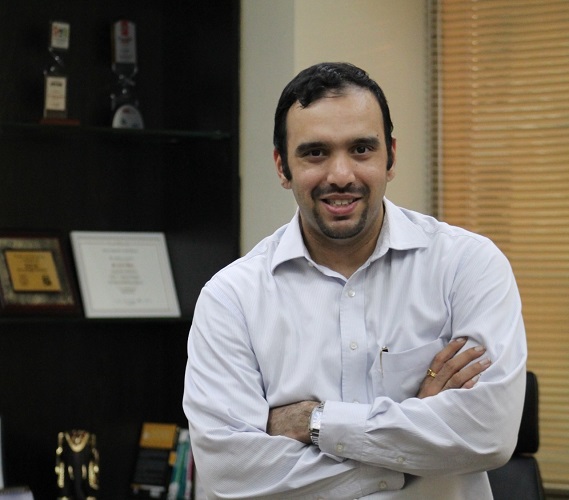 While Ashwin was working he noticed something that bothered him and made him come out of his comfort zone. He noticed he always is appreciated and people do not stop praising his father. Well, this was amazing for the company and his father's hard work. The small talk that he did with the clients and other people made him realize, he was just known by his dad's surname and father's deed. There wasn't something that he did that was making him a leader or entrepreneur. Ashwin always had a different image of the entrepreneur. He simply wanted to do something that makes the country a happy and safe place to live.
While he wanted to start on his own, he hesitated to discuss this with his father. Somehow he gathered the courage and discussed with his father, the thoughts, the ideas, and the huger to do something. Ashwin's father was amazed by his want to do something for the people. Ashwin was happy to hear the positive response from his father's side.
Ashwin was ambitious and already had a few things he decided to work upon. His father's business Arena, a water treatment company was close to his heart. He saw the safer water is not promised at the restaurants or cafes too. He wanted to start with something that can help the country.
He started with Food Testing and had a dream that every person get safe and hygienic food for consumption. While he considered Food; he also had plans for air testing and water testing. He decided to emphasize the points that serve the best for the customer. He started with Equinox Labs and his team members always supported him.
Bringing your company into the battleground is not enough, you need investors who can help you serve. Straight for 12 years, Ashwin didn't have anyone stronger who could invest. Ashwin was not only looking for an investor, moreover, but he also wanted someone who can guide him.
While he was pitching his client for Water treating at Thyrocare, Dr. Velumani. He heard Aswhin's thoughts and was astonished to hear, a person describing some amazing ideas. After hearing Ashwin, Dr. Velumani decided to invest in his company. In the discussion, Ashwin shared his thought to seek guidance. And this is how the funding succeeded after 12 years of bringing the Equinox Labs to the battlefield.
Ashwin Bhadri, CEO, Equinox Labs is not only a leader and entrepreneur but is a gem guiding newbies. He works closely with the FSSAI to introduce the norms that benefit the consumers. He wrote a few books like 13 steps to Protect Yourself from the consumer and How to Face FSSAI/FDA Audits. He has now come up with a new idea of interviewing entrepreneurs. Also, the interviews can be seen on YouTube and some might love to hear the amazing and roller coaster rides of entrepreneurs on Spotify. The talk show is known as "Breaking the Ceiling" and allows one to analyze how entrepreneurs strive to achieve their dreams.