Biography of Major Dhyan Chand Learns some interesting facts about Dhyan Chand as well. Major Dhyanchand was born in Allahabad on August 29, 1905, to Sharadha Singh and Sameshwar Singh. Dhyan Chand was the younger brother of two brothers, Mool Singh and Roop Singh. Dhyan Chand was a former Indian hockey player and captain. Dhyanchand graduated from Victoria College in Gwalior in 1932. He won gold medals at the 1928 Olympics in Amsterdam, the 1932 Olympics in Los Angeles, and the 1936 Olympics in Berlin. When he died on December 3, 1979, two crossed hockey sticks were placed on his body.
Dhyan Chand's feats on the field are documented in history to this day. In Major Dhyan Chand biography, learn how Major Dhyanchand became a hockey wizard.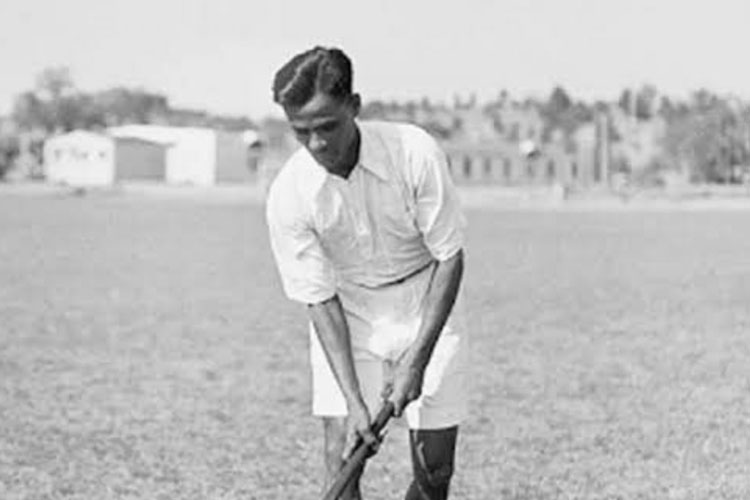 Dhyan Chand joined the army at the age of 16 in 1922. Seeing people playing in the army sparked his desire to join, and then one day he met 'Major Tiwari.' Major Tiwari taught him the intricacies of the game, and he went on to become the country's best hockey player.
Dhyan Chand was a member of the Indian hockey team that went on a foreign tour in 1926. This was the first time the team played a total of 21 matches in New Zealand, winning 18 of them. India scored 192 goals in total, with Dhyan Chand scoring 100 of them.
In the 1928 Olympics in Amsterdam, he scored 14 goals in 5 matches. He was dubbed the "Magician of Hockey" after winning the same tournament.
India defeated the United States 24-1 in the Olympic final in 1932. Dhyan Chand scored eight goals and his brother Roop Singh scored ten in this victory. India scored 35 goals in total during the tournament.
Hitler offered Dhyan Chand German citizenship and a position in the German army after watching his game in the 1936 Berlin Olympics, which Dhyan Chand declined.
The sports club in Vienna, Austria's capital, has a statue of Dhyan Chand with four arms and a hockey stick in each of his hands.
Dhyanchand scored over 400 goals in his international career and was instrumental in India winning three gold medals. Throughout his career, he scored over 1000 goals. Dhyanchand's name will live on in the sports world forever.
The Government of India bestowed upon him the Padma Bhushan, India's third-highest civilian honour, in 1956.
The Dhyan Chand Award, India's highest honour for lifetime achievement in sports, is named after him. In his honour, the Delhi National Stadium has renamed Dhyan Chand National Stadium in 2002.
Every year on August 29, the National Sports Day commemorates the birth anniversary of hockey legend Major Dhyan Chand.