Do you know blogging can serve to be your best source of earning a living?
Doesn't matter what your answer is going to be. Today we are here going to introduce you to some of the leading personalities that will change your mind for sure. While surfing the internet world, you might have witnessed some websites who are having millions of visitors every month.
This guide is designed to motivate you to the world of blogging. We are going to share the success stories of the top 10 Indian Bloggers and will discuss their earnings as well. You will get surprised after knowing that these bloggers are effectively making money that a very famous doctor or engineer can make. The best thing about the world of blogging is that you don't need to work for others. You can follow up on your hobby easily while making a good amount of money through it.
Just keep on reading with us to know about the leading Indian Blogger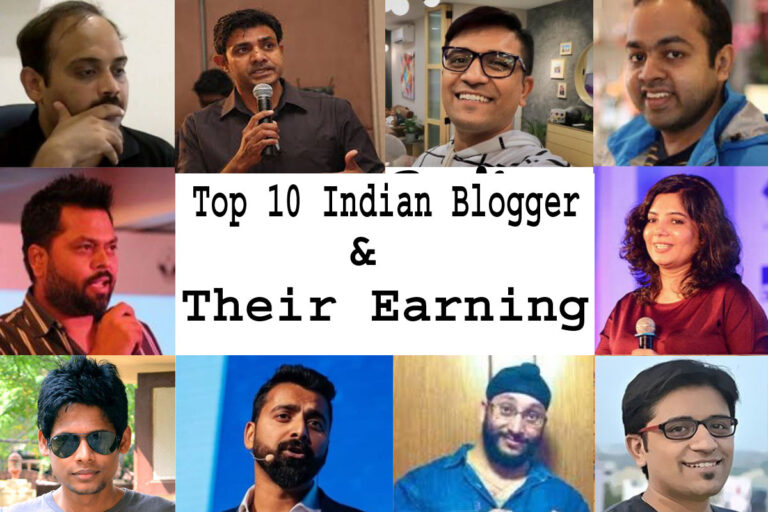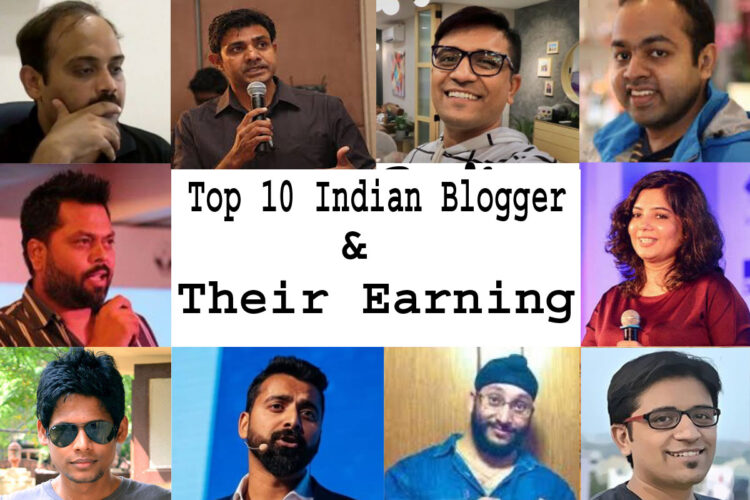 Amit Agrawal
Leading the list with the very first name, Amit Agrawal is one of the leading bloggers in India who is currently earning about 60K USD as a monthly income from his blog labnol.org. Is one of the very first professional bloggers of India who set up his first blog i.e. labnol.org in the year 2008. The main source of income for his channel is AdSense, Affiliate Income, Paid to the advertisement, etc.
Harsh Agrawal
Harsh Agrawal is the second biggest name on the Top Indian Bloggers list, who is currently earning about 52K USD per month from his blog shoutmeloud.com. Harsh is an engineering graduate and has left his engineering career just to continue his passion. This 30 years blogger has set up his blog Shout Me Loud in 2008 and is working great at this moment too. The main source of income for his channel is AdSense, Paid to advertise, Affiliate Income, etc.
Faisal Farooqui
Faisal Farooqui is the owner of one of the most famous websites, MouthShut. The website is currently earning about 50K USD per month. The website provides reviews for different gadgets, movies, restaurants, FMCG goods, travel destinations, banks, and others. Faisal set up this blog in the year 2000. He is one of the most famous Entrepreneurs of India who went to the USA to pursue studies but got back to India with an innovative idea. His main source of income is paid advertisements, premium memberships, AdSense, Affiliate Income, etc.
Shradha Sharma
Shradha Sharma is another bigger name on the list of Indian bloggers who have set up her blog YourStory.com in 2008. The blog was further converted to YourStory due to some reasons. She is the only female.  in the list who is giving a tough competition to the boys. If you don't know about YourStory., it is one of the leading and unique platforms that share the success stories of different successful entrepreneurs, leaders, and founders. Her monthly income through this blog is about 30K USD per month.
Varun Krishnan
Born in Chennai, Varun is also an engineering student. Varun started up his blog ForneArena in the year 2005 to help the audience regarding technology and technological gadgets especially mobile phones. His blog is currently making about 22K USD per month. Most of his earnings are through AdSense, paid ads, and affiliate marketing.
Srinivas Tamada
Srinivas Tamad is another one of the leading bloggers of India who is earning about 20K USD from his blog 9Lessons.info. This blog is especially for all those people who are interested in technical related information. Through his blog, Srinivas caters to the developer industry and provides absolute information related to website designing and programming. Srinivas still hasn't revealed his income but it is estimated somewhere around 20K USD per month.
Srinivas Krishnan was born in Hyderabad, Telangana. Srinivas runs a very famous blog, 9Lessons.info. Srinivas' blogs are about programming and other web designing aspects.
Ashish Sinha
Ashish Sinha is another famous name on the Indian Bloggers' list who is currently earning about 18 K USD per month through his blog NextBigWhat.com. Having graduated in Physics, Ashish also has worked for major names such as Yahoo and IBM. NextBigWhat.com was started up in 2007 and is all about Tech, startups, and Entrepreneurship.
Arun Prabhudsai
Arun Prabhudsai is another leading Indian blogger who started up his blogging journey with Track.in 2007. The blog has grown amazingly great and has emerged as one of the leading Indian telecom blogs to date. If we talk about the earnings, the blog is currently earning about 15K USD per month.
Jaspal Singh
Jaspal Singh started up his blogging journey with his blog SaveDelete.com. It is an informative blog that provides you indeed knowledge about different things such as internet tips, software, computing, and different others. Jaspal Singh currently earns about 8K USD through this blog
Amit Bhawani
Amit Bhawani started up his blogging journey in 2007 with his website amitbhawani.com. Amit earns about 14K USD per month. All of his content is about technology, health, blogging, SEO, India, etc.